CHILLICOTHE, Mo. — A free concert is set for Chillicothe in early October.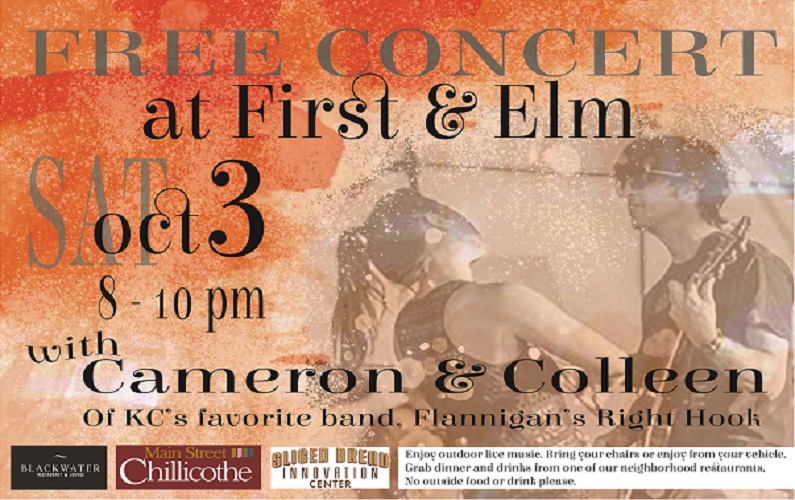 The outdoor concert takes place Saturday, Oct. 3 with an acoustic band from Kansas City from 8-10 p.m. The band will be Cam and Colleen with Flannigan's Right Hook.
The organizers are billing the event as a way to support local businesses while social distancing during the pandemic.
During the event, neighborhood restaurants will be open for business. Anyone wishing to view the concert may park and watch from their vehicles or bring chairs and watch from a socially distant safe space.
The neighborhood restaurants will be selling food and drink. The band will be in the open garage bay of the Sliced Bread Innovation Center and 1st Street will be closed to traffic to allow for more room.