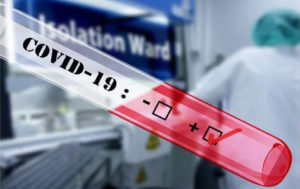 HIGGINSVILLE, Mo. – Drive-up testing for COVID-19 will take place in Higginsville on Tuesday, June 16, at Lafayette C-1 Schools, 807 w. 31st Street. Hours of testing are from noon to 6 p.m. for any Missouri resident. The state-sponsor event is free of charge.  Appointments are required, either by clicking here, or calling 77-435-8411.  More information can be found at health.mo.gov/coronavirus.
The Health Care Collaborative of Rural Missouri will continue weekly testing on Wednesdays in Lexington, and daily testing is available at their clinics in Concordia, Waverly and Buckner.
The goal is to test 10,900 people over a two-week period at events being held throughout the state, according to the Missouri Department of Health and Human Services.