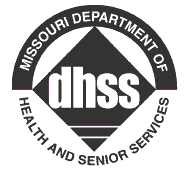 Click below to hear KMZU' Andy Campbell speak with Ryan Hobart, Spokesperson for the Missouri Department of Health and Senior Services.
The Missouri Department of Health and Senior Services is helping low-income families this summer by providing an interactive pinpoint map of locations across the state where children can receive free meals this summer. The State Health Department's Summer Food Service Program provides the map of locations and community organizations offering food services. The meals are served at places children can gather when school is not in session such as parks, swimming pools, churches, YMCA facilities and Boys and Girls Clubs.
The map can be found here funding for the program is provided by the U.S. Department of Agriculture, meals are provided to children who receive free or reduced price meals during the regular school year. There is no registration and meals are provided with no fees to those qualified. For more information call 1-888-435-1464.