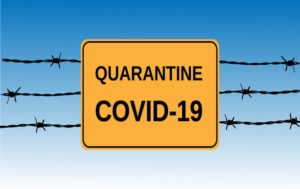 As of Friday morning, the Carroll County Health Department is reporting zero active cases of COVID-19.
After seeing a spike in cases over the last month, the Carroll County Health Department announced that there are currently no active cases of the virus in the county. There's been a total of 83 confirmed cases in the County.
Lafayette County health officials have announced three new cases today. There are currently 34 active cases, with 134 people who have recovered and 3 deaths. Over 10% of the county population has been tested.
Saline County received one new positive case today, bringing the total of active cases to 43. Two people are currently hospitalized. Saline County's total number of cases is now at 425, with 375 recovered and 7 deaths.
Linn County has seen nine new cases since its last report earlier this week, bringing the total number of cases to 53, with 13 of those currently active, 39 who have recovered and one death.