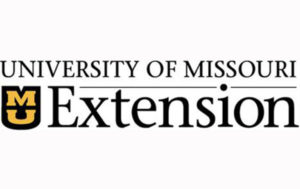 CARROLLTON (KMZU) — Pat Guinan the Weather Man started off this week's horticulture town hall by describing upcoming weather trends. Between an early threat of drought and flooding in the northwestern part of the state, weather patterns have been staggered.
Guinan singled out the rain totals from north central Missouri, specifically Saline County, to explain how the past few weeks have been exceptionally wet.
Guinan predicts a cold front coming from Nebraska and Iowa shifting down to Missouri, and causing more wet conditions.
In a mini game called friend or foe, horticulture specialist Tamra Reall asked if the large wasp is a friend to your garden or a threat. She explains the result and reasoning.
Reall goes into more detail about where these wasps thrive and how they target cicadas.
To finish the town hall, horticulture specialists Kathi Mecham and Jennifer Schutter double-teamed a lesson on pollination issues. Mecham says the lesson stemmed from a question she received about zucchini plants.
Schutter wrapped up by talking about pollination issues for green beans.