COLUMBIA, Mo— Dr. Tony Jimenez is leading the way in alternative cancer treatment, breaking the barriers between potential cancer curing fruits and vegetables, once thought to be a food source to cancer cells. Click play below to listen to KMZU's Andy Campbell speak with Author of Cancer Free: Your guide to gentle, non-toxic healing, Bill Henderson: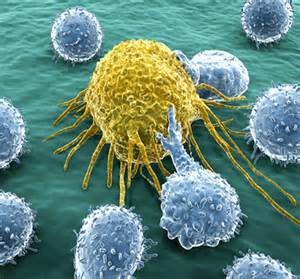 Many Oncologists' have long regarded high fructose fruits and vegetables as a food source to cancer cells, warning patients to stay clear of the sugary plants. However, a recent study spearheaded by Dr. Tony Jimenez, Founder and Medical Director of the Hope4Cancer Clinic in Tijuana, Mexico, indicates these molecules in fact are of no help to cancer cells.
This recent discovery helped to clarify the habit of drinking carrot juice as an alternative cancer treatment method for Author, Bill Henderson.
During his interview, Henderson conveyed nothing but an unrelenting belief in these recent discoveries which have disproved prior findings in the field.
"The fructose that's in fruit did not feed cancer at all," Henderson explained the findings, "The explanation based on this research was that the fructose molecule spins to the left and the cancer looks for only sugar that the molecule spins to the right and this has been pretty well proven now over the last couple of years. So what he was saying was that fruit and carrots and beats, by the way, were perfectly harmless to cancer."
If this study proves true, the possibilities for cancer cure research would again be open to the numerous fruits and vegetables grown throughout the world.
"As long as it's fruit that's grown ideally organically, it's perfectly harmless for cancer patients."
To learn more about Dr. Tony Jimenez's alternative methods and multiple studies visit Hope4Cancer.org.
Those interested in obtaining a copy of Cancer Free: Your guide to gentle, non-toxic healing click here.