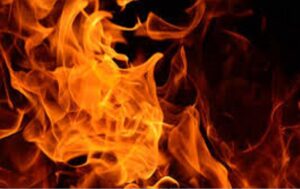 CHILLICOTHE, MO – A vehicle fire was reported around 7:30 p.m. Sunday to Chillicothe Fire Department.
Firefighters responded to the 2100 block of Ridgecrest where a one-ton pickup truck was fully engulfed in flames. A diesel fuel tank had also ruptured, according to fire officials.
A press release states, the truck was a complete loss. A nearby building remained undamaged. No injuries were reported.