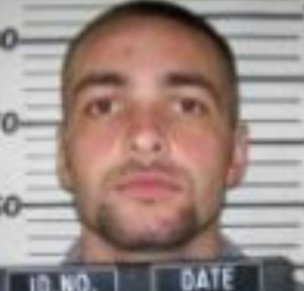 UPDATE: Sep 7 – A Green City man arrested Thursday had been the subject of two manhunts in Adair County, and Sullivan County.
A felony case out of Adair County accuses Troy Franklin, 35, of resisting or interfering with arrest for a felony. Franklin was arrested Thursday afternoon by Highway Patrol on that charge, after evading law enforcement on two occasions. Probation violation for original charges of assault on law enforcement was also listed in charges.
He was taken to Adair County Jail after his arrest in Sullivan County. 
SULLIVAN COUNTY, MO – Public assistance is being requested by Highway Patrol in the location of a fugitive who fled from law enforcement Tuesday.
Troopers attempted to stop a vehicle believed to be driven by Troy L. Franklin, 34, of Milan. Franklin has an active parole warrant for assault on law enforcement. He fled from the scene traveling from Adair County into Sullivan County. Two passengers who exited the vehicle were last seen in the area of Mayfair Road near Hwy D in Sullivan County. According to Sgt. Eric Brown, Franklin was seen Wednesday around Ironbank Drive and Ivywood Drive. He fled into a wooded area near Green Castle wearing jeans, no shirt, and scratches on his skin. He is described as 6 ', 175 lbs, with short dark hair. He is considered armed and dangerous.
Anyone with information should contact Highway Patrol Troop B, (660-385-2132) or use star 55 on a cellular phone.