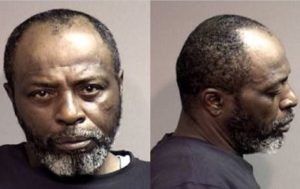 BOONE COUNTY, MO – A County Sheriff's Department was notified over the weekend that a fugitive has been located after he escaped from Missouri.
Boone County Sheriff's Department responded to Sarazen Drive, in January, 2019, initiating an investigation into the shooting death of John R. Albers, 38. Saturday morning, 11 a.m., the department received word that the suspect, Garland B. Wisley, 60, was taken into custody in San Luis, Arizona, attempting to re-enter the United States, from Mexico.
Albers, who faces charges including 2nd degree murder, and armed criminal action, is expected to be extradited back to Missouri. Bond is set at $1 million cash. The murder investigation is still ongoing.