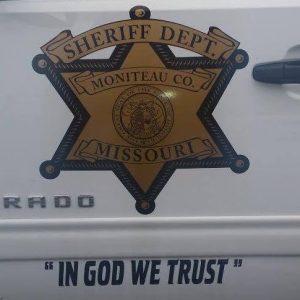 CALIFORNIA, Mo.- Four suspects and a wanted fugitive were apprehended in California, Mo., Tuesday, December 5, 2017, as a result of a consent to search a residence.
According to a release from the Moniteau County Sheriff's Office, deputies made contact with the occupants of the residence and obtained the consent to search for the wanted fugitive, identified as Caleb Sewell, 26, of Tipton, Mo. Sewell is wanted on federal drug charges stemming from a previous case.
During the search, deputies located methamphetamine, marijuana, drug paraphernalia and items used to package and distribute drugs. Four other subjects identified as Emily Wyrick, 26, of Tipton, Alex Gilbert, 21, of Smithton, Mo., Adam Clancy, 23, of California and Nathan Lubbert also of California.
All four subjects were booked into the Moniteau County Jail and Sewell was later transferred to U.S. Marshals. Preliminary charges of possession w/ intent to distribute were listed for Gilbert and Clancy. Bonds range from $500 to $50,000 respectively.