CALLAWAY COUNTY, Mo.– Fulton PD arrested a 17-year-old Saturday on one felony charge.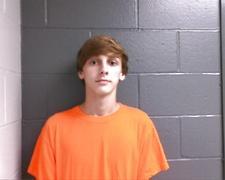 Nolan Tate McGrath is charged with one felony count of robbery in the second degree and one misdemeanor count of assault in the third degree.
Court dates and bond have yet to be set. He is currently in custody at the Callaway County Jail.