CALLAWAY COUNTY, Mo.– A Fulton woman is in custody after allegedly assaulting her niece and roommate with a knife.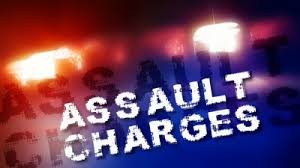 Court records show Cindy Sue Brown, 59, reportedly placed a knife to her niece's throat and hit her, and also cut her roommate in the center of the chest with a knife.
The victims had injuries consistent with the reports, and Brown is charged with two felony counts of second degree assault, and two felony counts of armed criminal action.
Court dates and bond amount are pending.