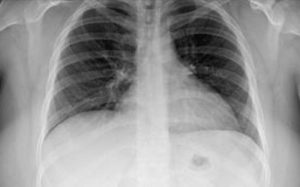 New results of a CDC study continue to narrow the list of substances thought to be responsible for vaping-related lung disease.
The vaping epidemic has, so far, been marked by 60 deaths reported in 27 states.
The CDC says 2,668 people have been hospitalized with a lung illness in the past seven months. And of those, about 83-percent vaped THC, which is the main psychoactive component in marijuana. CDC officials are confident vitamin E acetate in THC vaping products is to blame for the EVALI epidemic.
A recent case-control study found vitamin E acetate in the bronchoalveolar lavage fluid of 94% of 51 EVALI patients and in none of 99 healthy individuals in a control group.
Study of the phenomenon continues.  The CDC says, it is not necessarily ruling out other substances as potential contributors to EVALI as a result of the study.
This update comes two weeks after the FDA banned most flavored e-cigarettes.