CARROLLTON, Mo. — Apartments on Mason Street in Carrollton must either be repaired or demolished after a council meeting of Carrollton city officials Monday night.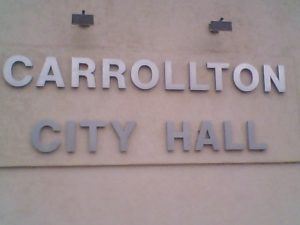 The owner, Margaret Smith and an individual responsible for repair of the apartments were in attendance as Planning and Zoning director, Kim Burger, detailed a complaint from a tenant, and results of a subsequent inspection by the city.  The wiring, foundation, and roof of the building, which is located in the 100 block of South Mason Street, were described as "a mess" according to the P&Z director. A damage nuisance notification was provided to the owner and lien holder.
If the operators cannot come up with a plan for repair that meets city codes, or for demolition, the city would be forced to demolish the structure. A final decision will be made at the next council meeting, December 3.
Official election results were accepted at the meeting. A three-quarter cent general sales tax increase was passed in the last election by the very slim margin of six votes. Official results read by city clerk, Dana Reimer, was 677 to 671. The council authorized a request for qualifications for the purpose of acquiring engineering services to construct the planned aquatic center, and funded by the tax increase. The council plans to have negotiations with a selected engineer complete by the end of December.
Potential action mulled by city officials included discussion of the possibility that lighting should be required on motorized wheelchairs for handicapped individuals.