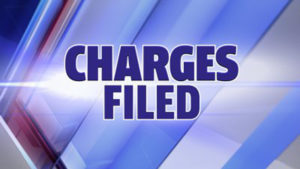 TRENTON — A Galt woman was charged on Dec. 1 with aiding her husband who was wanted on attempted rape and child endangerment charges.
A probable cause statement filed by Grundy County Sheriff's Office says Jessy Kathlyn White, 36, provided transportation to Brian White, helping him to elude law enforcement on Sept. 21. She allegedly provided transportation to him to flee from police. Brian White was formally charged with two counts of first-degree attempted rape and six counts of first-degree child endangerment and three counts of unlawful use of a weapon on Oct. 9 for a New Year's Day incident. According to his probable cause statement, he attempted to rape a child under 17, who eventually fled from him. Other charges involve carelessly firing a handgun while drunk around multiple children. He is currently being held without bond in the Grundy County Jail. He entered a plea of not guilty.
The wife is also in custody in Grundy County on a $15,000 cash-only bond on four felony E charges: hindering the prosecution of a felony and three counts of first-degree harassment. The statement says she inflicted emotional distress on three individuals identified only by initials.