ADAIR COUNTY, Mo. – On Friday, February 19, 2016, a gardening workshop is being hosted by the University of Missouri Extension-Adair County in correspondence with the Northeast Community Action Agency. Held from 1:00 PM to 4:00 PM, the workshop is being taught by Extension Horticulture Specialist, Jennifer Schutter and Nutrition and Health Specialist, Margo Myers at the Missouri Department of Conservation office in Kirksville, MO.
Click here to listen to KMZU's Shelby Flynn visit with Horticulture Specialist, Jennifer Schutter, about the upcoming workshop: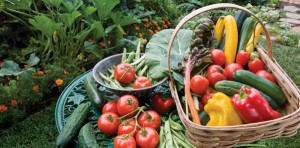 Just in time for Spring, the workshop will be covering various topics, including how to get started in growing a garden, starting seeds, and food preparation. Schutter, who has been with the University of Missouri Extension for 15 years, states she has always had a great turnout when she has taught these workshops in the past.
"This is not a new workshop, we teach things like this throughout the region every year. I have no problem at all getting people to gardening workshops, we [usually] have anywhere from 15 to 60 people in attendance. It all just depends on the topic, but they're always popular and we always get a crowd," stated Schutter. "There are a lot of gardeners out there and people who are wanting to grow and raise their own food."
The workshop will take a hands-on approach to gardening, having all attendees practice potting their own plants and receive a package of starter seeds to take home. A variety of planting methods will be covered, including how to care for both cold season and warm season crops.
Schutter also explained the second half of the workshop will be headed by Myers, who is going to guide participants in how to prepare and cook the food they have grown, and hand out recipes.
The workshop is free, but those interested in attending are asked to RSVP by February 16th, 2016.
To register, call the Adair County Extension Center at (660)-665-9866 or the Northeast Missouri Community Action Agency at (660)-665-9855.