Gary Lee Hawkins, age 75, a resident of Norborne, Missouri peacefully passed away at Liberty Hospital with his family by his side on Wednesday, January 8th, 2020.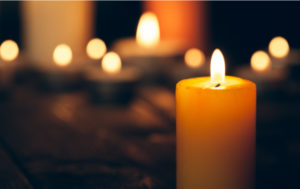 Gary was born oldest son of Ira & Maxine Hawkins on September 13, 1944 in Braymer, Missouri.
Gary attended Braymer C-4 and graduated in 1962.  During Gary's high school years he participated in football and FFA.  It was in high school where is met the love of his life Ruth Stockwell, aka "Ma".
May 19th, 1963, Gary was united in marriage to Ruth Marie Stockwell at the bride's home of Raymond and Marie Stockwell.  To this union, four children were born: Laura, Mike, Marney, and Aaron.  Gary and Ruth lived west of Low Gap Church, in a rental house, for 10 years, before building their home where they layed their roots.  Gary worked for MoDot for 17 years.  But, his true passion was farming from sun up to sun down.
Gary was an active hunter throughout his life, and he thoroughly enjoyed the outdoors.  He was member of the Braymer bowling league with a lot of his buddies, which he loved to reminisce about.   Gary and Ruth enjoyed spending time with many friends at the Country Place in Braymer, MO.
Gary exercised his strong faith in God as a member of the Freemasons Breckenridge Lodge #334 A.F. and A.M.   He served in many chairs, and worked his way up to being the Worshipful Master in his search for more light.
Gary especially enjoyed his good friends and his good friends enjoyed him just as much.  Gary had a heart of gold and will always be remembered by his mischievous smile, his fair and honest ways, and the twinkle in his eye.  He would always do everything he could to help anybody and was always there to lend a hand to help his neighbors as well.
He is survived by his wife, Ruth, of the home,  Laura Barron and fiancé Jerry Powers, Blue Springs; Mike and Tammy Hawkins, Norborne; Marney and Nicholas Belmore, Carrollton; Aaron and Lyndsey Hawkins, Norborne.  15 grandchildren: Amanda Jones, Clint Barron, Jesse Hawkins, Shannon Barron, Zachary Hawkins, Sierra Ayres, Savannah Youtsey, Ean Clevenger, Wade Clevenger, Kenzie Hawkins, Cameron Belmore, Raylee Hawkins, Emma Belmore, Chesney Belmore, and Brenden Belmore; 11 great-grandchildren: Triston Jones, Garrett Jones, Braxton Brisbin, Case Prouty, Danica Jones, Kimber Barron, Zyler Hawkins, Maggie Hawkins, Gunner Prouty, Madeline Barron, Archer Ayres; one sister: Linda & Denny Cline of Greenwood; and four nieces and one nephew.
Gary was proceeded in death by two infant siblings; his parents Ira & Maxine (Clevenger) Hawkins.
Gary "Poppyseed" thoroughly enjoyed his children, grandchildren, and great-grandchildren.   He loved to attend and hear about their various extracurricular activities inside and outside of school.     Due to health issues over the past couple years, making it unable for him to farm, he liked to ride in the gator with his faithful grand-dog Moose, sit outside, make numerous phone calls on his cellular phone, and dine out.   He will be greatly missed by all.
Funeral services will be held on Monday, January 13, 2020 at 2:00 p.m. at the Lindley Pitts Funeral Home Braymer, Missouri.  A visitation will be held one hour prior to the service from 1:00 p.m. until service time on Monday, January 13, 2020 at the Funeral Home.  Friends may call at the Lindley Pitts Funeral Home Braymer, Missouri on Sunday January 12, 2020 from 1:00 pm until 5:00 p.m.  Burial will be held at Low Gap Cemetery Braymer, Missouri.  Memorial contributions may be made to the Parkinson's Foundation and/or the Low Gap Cemetery and may be left at or mailed to Lindley Funeral Home P.O. Box 47 Chillicothe, Missouri 64601.  Online condolences may be made at www.lindleyfuneralhome.com.
Arrangements are under the direction of Lindley Pitts Funeral Home Braymer, Missouri.