Update (05/2716 at 3:05): The gas leak reported this afternoon in Carrollton has been stopped and crews have left the residence. The gas leak was reported at approximately 1 pm. on Green street, just south of Mulch's Country Mart. Gas and electricity were cut off and a perimeter was set around the block to cut off traffic. MGE and fire crews were on scene to get the leak under control. Carrollton police have confirmed that the leak has been taken care of and the perimeter has been removed.
ORIGINAL POST:
CARROLLTON, Mo.– A gas leak has been confirmed in Carrollton on Green Street, just south of Mulch's Country Mart.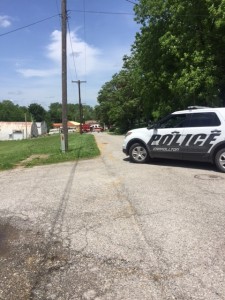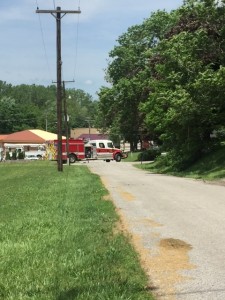 Law enforcement have blocked off the perimeter surrounding the residence, and have shut off gas and electricity. MGE and local fire crew members are also on scene at the residence.
A Carrollton police officer said it is still unclear at the time the extent of the gas leak, but the perimeter will be in place until it is deemed safe for residents to drive through.