CARROLLTON, Mo – KMZU News has gathered ballots from the listening area as compiled by county officials. Our live coverage on 100.7 FM will begin this evening after 8 o'clock news. We will have correspondents in neighboring counties and will provide live reports as the precincts report in.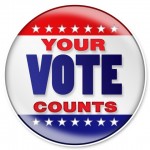 Below are only the contested offices, and each county's questions and propositions. We will continually update the results as they come in throughout the evening and overnight.
Please refresh this page periodically for the latest.
Boone Co.

 – Final results are unofficial until certified by county clerk.

Races

Votes

Races

Votes

THE SCHOOL DISTRICT OF COLUMBIA, BOONE COUNTY, MISSOURI QUESTION 2

Shall The School District of Columbia, Boone County, Missouri, issue its general obligation bonds in the amount of Thirty Million Dollars ($30,000,000) for the purpose of paying costs of acquiring, constructing, improving, extending, repairing, remodeling, renovating, furnishing and equipping new and existing school facilities and acquiring land therefor, including, without limitation, acquiring and developing land and preparing plans for a new middle school, constructing additions to two elementary schools, renovating and expanding a cafeteria kitchen, improving outdoor middle school athletic facilities, repairing or replacing roofs, windows, parking lots, and heating and air conditioning, and improving technology? Approval of this question is expected to result in no increase of the District's current debt service tax levy, which is estimated to remain at $0.9719 per one hundred dollars of assessed valuation.

SCHOOL DISTRICT OF COLUMBIA BOONE COUNTY, MISSOURI ELECTION OF DIRECTORS

To elect two (2) members of the Board of Education each to serve for a term of three (3) years.
Yes
16,037
PAUL K. RAINSBERGER
4,572
No
5,624
JAMES A. WHITT
7,974
—
SARAH ELIZABETH DUBBERT
6,295
—
JOSEPH ARTHUR TOEPKE
2,929
—
JAN MEES
12,505

CITY OF COLUMBIA, MISSOURI MUNICIPAL ELECTION COUNCIL MEMBER-AT-LARGE (MAYOR)

3 YEAR TERM
(VOTE FOR 1)

SPECIAL ELECTION THE SCHOOL DISTRICT OF COLUMBIA, BOONE COUNTY, MISSOURI QUESTION 1

Shall The School District of Columbia, Boone County, Missouri, be authorized to increase the operating tax levy by sixty-five cents ($0.65) per one hundred dollars of assessed valuation for general school operating purposes, including maintaining current programs, providing support for an increasing student enrollment and assisting in recruiting high-quality faculty? If this proposition is approved, the District's adjusted operating tax levy ceiling is estimated to be $5.1437 per one hundred dollars of assessed valuation.
 HAROLD (SKIP) WALTHER
8,438
 Yes
11,394
 BRIAN TREECE
9,211
 No
10,282

COLUMBIA, MO. COUNCIL MEMBER, FOURTH WARD

COLUMBIA, MO. COUNCIL MEMBER, THIRD WARD

3 YEAR TERM
(VOTE FOR 1)
 DARYL DUDLEY
1,946
 KARL SKALA
1,413
 IAN THOMAS
3,773
TOM LEUTHER
1,082

HALLSVILLE R-IV SCHOOL DISTRICT FOR BOARD OF EDUCATION

 3 YEAR TERM
(VOTE FOR 2)

TOWN OF MCBAINE, MISSOURI FOR TRUSTEE

 2 YEAR TERM
(VOTE FOR 2)
TERRY MONTAGUE
123
 GINNIE COLEMAN
2
REBECCA HOSKINS
329
 MARVIN SAPP
2
SUSAN DALY
111
—-
CASEY RILEY
70
—-
BRYAN WILDENHAIN
210
—-
GEORGE MCCORD JR.
159
—-

TOWN OF HARRISBURG GENERAL TOWN ELECTION BOARD OF TRUSTEES

 2 YEAR TERM
(VOTE FOR 2)

FAYETTE R-III SCHOOL DISTRICT

Proposition No.1:To choose by ballot two directors who shall serve as members of the Board of Education of said School District for a term of three years each. (VOTE FOR 2)
 JEFF ARP
53
JESSICA LYNN QUINT
0
 REGGIE WILHITE
56
MICHELLE HOWELL
0
—-
ERIC N. MCSWAIN
0
—-
FRED C. WEIKER
0

CITY OF STURGEON, MISSOURI MUNICIPAL ELECTION QUESTION NO. 1

Shall the City of Sturgeon, Missouri, be permitted to charge the following for a business license fee in the City of Sturgeon, Missouri for the following businesses (annually unless stated otherwise)? $5 weekly and $25 monthly

CITY OF STURGEON, MISSOURI MUNICIPAL ELECTION QUESTION NO. 2

Shall the City of Sturgeon, Missouri, be permitted to charge the following for a business license fee in the City of Sturgeon, Missouri for the following business (annually)? Beer (5%) Sold By the Drink: $50.00
Yes
85
Yes
80
No
20
No
23

City of Sturgeon QUESTION NO. 3

Shall the City of Sturgeon, Missouri continue applying and collecting the local sales tax on the titling of motor vehicles, trailers, boats, and outboard motors that were purchased from a source other than a licensed Missouri dealer? Rejection of this measure will result in a reduction of local revenue to provide for vital services for the City of Sturgeon, Missouri, and it will place Missouri dealers of motor vehicles, outboard motors, boats, and trailers at a competitive disadvantage to non- Missouri dealers of motor
vehicles, outboard motors, boats, and trailers.

City of Sturgeon Alderman Ward II

2 YEAR TERM
(VOTE FOR 1)
Yes
71
RONALD G SAGE
36
No
32
KEVIN ABRAHAMSON
37

HALLSVILLE R-IV SCHOOL DISTRICT FOR BOARD OF EDUCATION

 3 YEAR TERM
(VOTE FOR 2)

HARRISBURG R-VIII SCHOOL DISTRICT, MISSOURI BOONE AND HOWARD COUNTIES, MISSOURI PROPOSITION 1

 Shall the school board of the Harrisburg R-VIII School District be authorized to increase the operating tax levy for meeting the operating needs of the District by sixty-seven (67) cents per one hundred dollars of assessed valuation? Funds generated by the increased tax levy will be
used for maintaining high quality instructional programs, materials and equipment; meeting the increased need for technology in classrooms; competitively recruiting and retaining quality teachers and staff; and meeting the increased costs of facilities maintenance, upkeep and improvements. If this proposition is approved, the adjusted operating levy of the school district is estimated to be $ 4.0811 per one hundred dollars of assessed valuation.
TERRY MONTAGUE
123
Yes
403
REBECCA HOSKINS
329
No
351
SUSAN DALY
111
—-
CASEY RILEY
70
—-
BRYAN WILDENHAIN
210
—-
GEORGE MCCORD JR.
159
—-

CITY OF CENTRALIA GENERAL ELECTION QUESTION NO. 1

Shall the City of Centralia, Missouri continue applying and collecting the local sales tax on the titling of motor vehicles, trailers, boats, and outboard motors that were purchased from a source other than a licensed Missouri dealer? Rejection of this measure will result in a reduction of local revenue to provide for vital services for the City of Centralia, Missouri, and it will place Missouri dealers of motor vehicles, outboard motors, boats, and trailers at a competitive disadvantage to non-Missouri dealers of motor vehicles, outboard motors, boats, and trailers.

 FOR CENTRALIA ALDERMAN WARD II

2 YEAR TERM
(VOTE FOR 1)
Yes
185
DANIEL DE LA ROSA
17
No
74
DON RODGERS
113

FOR CENTRALIA ALDERMAN WARD III

2 YEAR TERM
(VOTE FOR 1)

FOR CITY OF HALLSVILLE ALDERMAN WARD II

2 YEAR TERM
(VOTE FOR 1)
JESSICA L. ORSINI
17
DARREN D. MAHER
55
LANDON MAGLEY
47
TONY LINDSAY
45

FOR CITY OF HALLSVILLE ALDERMAN WARD I

2 YEAR TERM
(VOTE FOR 1)

NEW FRANKLIN R-I SCHOOL DISTRICT OF HOWARD COUNTY, MISSOURI MUNICIPAL ELECTION

3 YEAR TERM
(VOTE FOR 2) *Combine with Howard Co.*
TRYNTON L. ROBERTS
10
TRAVIS HUNDLEY
16
KARI RIPPETO
31
JASON JENNINGS
18
STEPHEN MCLANE
52
JUDITH ENGELBERG
4

SPECIAL SCHOOL BOND ELECTION NEW FRANKLIN R-I SCHOOL DISTRICT, MISSOURI PROPOSITION 2

Shall the Board of Education of the New Franklin R-I School District of Howard County, Missouri, without an estimated increase in the current debt service property tax levy, borrow money in the amount of Three Million Dollars ($3,000,000.00), for the purpose of providing funds for the construction, equipping and furnishing of a new gymnasium, locker rooms, and main lobby additions; to complete upgrades of the main entrance to comply with the Americans with disabilities Act (ADA) and security requirements; to upgrade parking facilities; and to complete other repairs and renovations to the existing facilities of the District; and issue bonds for the payment thereof? If this proposition is approved, the adjusted debt service levy of the School District is estimated to remain unchanged at $0.7002 per one hundred dollars of assessed valuation of real and personal property. (Combine with Howard Co.)

VILLAGE OF HUNTSDALE, MISSOURI BOARD OF TRUSTEE

2 YEAR TERM
(VOTE FOR 3)
Yes
27
DORTHY EBERHART
5
No
4
ANA LOPEZ
5
—-
—-
ED MCGEE
5

NORTH CALLAWAY R-1 SCHOOL DISTRICT FOR BOARD OF EDUCATION

3 YEAR TERM
(VOTE FOR 2)

SOUTHERN BOONE COUNTY R-I SCHOOL DISTRICT FOR BOARD OF EDUCATION

3 YEAR TERM
(VOTE FOR 2)
PHYLLIS ANN BARKER
0
BARRETT L. GLASCOCK
820
DANIEL MCMURTRY
0
STEVEN GLEN CONDRON JR.
552
JENNIFER CHRISTINE
BONDURANT
0
RUSSELL TRENT HARGIS
520

SPECIAL ELECTION SOUTHERN BOONE COUNTY R-I SCHOOL DISTRICT QUESTION

Shall the Southern Boone County R-I School District issue its general obligation bonds in the amount of $7,500,000 for the purpose of constructing, improving, furnishing and equipping school facilities, including constructing additions to the primary school, elementary school and high school? If this question is approved, the District's debt service tax levy is estimated to increase by $0.15 from $1.28 to $1.43 per one hundred dollars of assessed valuation of real and personal property.

CITY OF ASHLAND MUNICIPAL ELECTION ALDERMAN WARD ONE

2 YEAR TERM
(VOTE FOR 1)
Yes
855
DANNY CLAY
94
No
400
GEORGE ELLIOTT
45

Caldwell Co. – Final results are unofficial until certified by county clerk.

Races

Votes

Races

Votes

BRECKENRIDGE R-1 SCHOOL DISTRICT FOR BOARD MEMBER

 THREE YEAR TERM Vote For Two

HAMILTON SCHOOL DISTRICT NO. 2 OF CALDWELL COUNTY PROPOSITION 2

 Shall the Board of Education of the Hamilton R-ll School District of Caldwell County, Missouri, issue Five Million Four Hundred Sixty Thousand Dollars ($5,460,000) of general obligation bonds for the purpose of providing funds to prepay the existing lease financings in order to increase funds available for operating needs resulting in an estimated increase to the debt service property tax levy of $1.3800 per one hundred dollars of assessed valuation? If this proposition is approved, the adjusted debt service levy of the School District is estimated to increase from $0.0000 to $1.3800 per one hundred dollars of assessed valuation of real and personal property. The District intends to reduce the operating levy by $1.3800 from $4.4794 to $3.0994, which will offset the estimated $1.3800 increase to the debt service levy and will result in no increase to the total tax levy.
RACHEL BOEHM
31
Yes
333
MONICA ALLRED
33
No
93

HAMILTON SCHOOL DISTRICT NO. 2 OF CALDWELL COUNTY

To choose by ballot two directors who shall serve as members of the Board of Education of said School District for a term of three years each. Vote For Two

SCHOOL DISTRICT NO. R-Vll OF CALDWELL COUNTY

To choose by ballot two (2) directors who shall serve as members of the Board of Education of said school district for a term of three (3) years each. Vote For Two
JERRY COOK
261
MARK KIPPING
60
BRANDON GROOMS
232
JEFF GENTRY
76
WILL RAILSBACK
263
SHANE RARDON
79

MIRABILE C-1 SCHOOL DISTRICT Proposition 2

Shall the Board of Education of the Mirabile C-1 School District of Caldwell County, Missouri, be authorized to adjust the operating tax levy ceiling by $0.55 to $4.2957 per one hundred dollars of assessed valuation in order to provide additional funds to retain qualified staff, maintain its facilities and meet the operating expenses of the District? The debt service levy of the District will be reduced by $0.55 per one hundred dollars of assessed valuation beginning in Tax Year 2016 which will offset the $0.55 per one hundred dollars of assessed valuation adjustment to the operating levy. It is estimated that there will be no increase to the total tax levy if this Proposition is approved.

BRECKENRIDGE TOWNSHIP AND ROAD DISTRICT PROPOSITION

Shall the Breckenridge Township Road District of Caldwell County levy an additional tax rate of .3059 on the hundred dollar valuation for a period of four years? A CONTINUATION OF THE TOWNSHIP ROAD DISTRICT LEVY APPROVED BY THE VOTERS APRIL 4th 1989, FOR AN ADDITIONAL 4 YEARS (2016, 2017, 2018, 2019)
Yes
56
Yes
30
No
5
No
15

KIDDER TOWNSHIP AND ROAD DISTRICT PROPOSITION

Shall the Kidder Township Road District of Caldwell County levy an additional tax rate of .3177 on the hundred dollar valuation for a period of four years? A CONTINUATION OF THE TOWNSHIP ROAD DISTRICT LEVY APPROVED BY THE VOTERS APRIL 4th 1989, FOR AN ADDITIONAL 4 YEARS (2016, 2017, 2018, 2019)

NEW YORK TOWNSHIP AND ROAD DISTRICT PROPOSITION

Shall the New York Township Road
District of Caldwell County levy an additional tax rate of .3035 on the hundred dollar valuation for a period of four years? A CONTINUATION OF THE
TOWNSHIP ROAD DISTRICT LEVY APPROVED BY THE VOTERS APRIL 4th 1989, FOR AN ADDITIONAL 4 YEARS (2016, 2017, 2018, 2019)
Yes
62
Yes
18
No
41
No
2

KINGSTON TOWNSHIP AND ROAD DISTRICT PROPOSITION

Shall the Kingston Township Road District of Caldwell County levy an additional tax rate of .3500 on the hundred dollar valuation for a period of four years? A CONTINUATION OF THE TOWNSHIP ROAD DISTRICT LEVY APPROVED BY THE VOTERS APRIL 4th 1989, FOR AN ADDITIONAL 4 YEARS (2016, 2017, 2018, 2019)

LINCOLN TOWNSHIP AND ROAD DISTRICT PROPOSITION

Shall the Lincoln Township Road District of Caldwell County levy an additional tax rate of .3300 on the hundred dollar valuation for a period of four years? A CONTINUATION OF THE TOWNSHIP ROAD DISTRICT LEVY APPROVED BY THE VOTERS APRIL 4th 1989, FOR AN ADDITIONAL 4 YEARS (2016, 2017, 2018, 2019)
Yes
41
Yes
37
No
12
No
25

GRANT TOWNSHIP AND ROAD DISTRICT PROPOSITION

Shall the Grant Township Road District of Caldwell County levy an additional tax rate of .2400 on the hundred dollar valuation for a period of four years? A CONTINUATION OF THE TOWNSHIP ROAD DISTRICT LEVY APPROVED BY THE VOTERS APRIL 4th 1989, FOR AN ADDITIONAL 4 YEARS (2016, 2017, 2018, 2019)

DAVIS TOWNSHIP AND ROAD DISTRICT PROPOSITION

Shall the Davis Township Road District of Caldwell County levy an additional tax rate of .1700 on the hundred dollar valuation for a period of four years? A
CONTINUATION OF THE TOWNSHIP ROAD DISTRICT LEVY APPROVED BY THE VOTERS APRIL 4th 1989,
FOR AN ADDITIONAL 4 YEARS (2016, 2017, 2018, 2019)
Yes
68
Yes
68
No
35
No
14

CITY OF BRECKENRIDGE FOR EAST WARD ALDERMAN TWO YEAR TERM

Vote For One

CITY OF HAMILTON PROPOSITION

Shall the municipality of Hamilton,
Missouri extend a sales tax of one-half cent for the purpose of funding capital improvements (for the purpose of constructing, repairing, and maintaining public streets and sidewalks but no part of such funds will be used for street department personnel expenses) which may include the retirement of debt under previously authorized bonded indebtedness? This sales tax shall terminate on March 31, 2027 unless extended by the voters.
WILLIS "BUSTER" McINTIRE
13
Yes
185
BRIAN ALEXANDER
9
No
54

CITY OF HAMILTON FOR ALDERMAN EAST WARD TWO YEAR TERM

Vote For One

CITY OF KIDDER FOR ALDERMAN TWO YEAR TERM

Vote For Two

SHERRIA KAVANAUGH
73
CHRIS BRATCHER
43
JOHN DAWSON
52
DAVID McEWEN
39
—-
KENNETH RICHARDSON
34
—-
RAYMOND CARLTON
25

CITY OF COWGILL FOR MAYOR TWO YEAR TERM

Vote for one
—-
—-
—-
JEFF MISEL
9
—-
—-
—-
SAMI McBEE
8
—-
—-
—-
WRITE-IN MARY WILLIAMS
18

Carroll Co. – Final results are unofficial until certified by county clerk.

Races
Votes
Races
Votes

CARROLLTON R-VII SCHOOL DIST. BOARD

To choose by ballot two (2) directors who shall serve as members of the Board of Education of said school district for a term of three (3) years each. (VOTE FOR TWO)

CARROLLTON MOTOR VEHICLE TAX QUESTION

QUESTION
Shall the Town of Carrollton, Missouri discontinue applying and collecting the local safes tax on the titling of motor vehicles, trailers, boats, and outboard motors that were purchased from a source other than a licensed Missouri dealer?
Approval of this measure will result in a reduction of local revenue to provide for vital services for the Town of Carrollton, Missouri and it will place Missouri dealers of motor vehicles, outboard motors, boats and trailers at a competitive disadvantage to non-Missouri dealers of motor vehicles, outboard motors, boats and trailers.
SUSAN LOCK
202
Yes
73
CHERYL E. JOHNSON
107
No
177
DIANA SMITH
285
—-
—-
—-
ERIC ANDERSON WOODWARD
286
—-
—-
—-

CHERRY VALLEY TOWNSHIP/EGYPT TOWNSHIP QUESTION: TOWNSHIP MERGER

Shall Cherry Valley and Egypt Township merge into one township encompassing the territory of both and combine resources, property and tax revenue'?  (COMBINE RESULTS FROM EACH TOWNSHIP)

BRUNSWICK BR-2 SCHOOL DISTRICT

Proposition 1: To choose by ballot two (2) directors who shall serve as members of the Board of Education of said school district for a term of three (3) years each. (VOTE FOR TWO)
Yes
14
Approved by both Egypt Yes-59/No-5
MARK BUIE
10
No
0
TIMOTHY RICE
15
—-
—-
—-
SCHUYLER MANSON
17
—-
—-
—-
TOM ZEILSTRA
24

TINA-AVALON R-2 SCHOOL DISTRICT

Proposition 1: To choose by ballot two (2) directors who shall serve as members of the Board of Education of said school district for a term of three (3) years each. (VOTE FOR TWO)

CITY OF HALE FOR MAYOR ONE YEAR UNEXPIRED TERM (VOTE FOR ONE)

WYATT DAVENPORT
38
ROBERT E. DEATHERAGE
12
GARNI CHURAN
26
LORI PULVER
55
LU CORBIN
15
SHAWN E COWGER
32
TESSICA JOHNSON
9
—-

CITY OF HALE FOR ALDERMAN AT-LARGE TWO YEAR TERM (VOTE FOR TWO)

—-
—-
—-
JUDY LEFFLER-HARRIS
55
—-
—-
—-
TAMARA CURRY JOHNSON
68
—-
—-
—-
ROBERT C MATTOX
57
—-
—-
—-

Chariton Co. – Final results are unofficial until certified by county clerk.

Races

Votes

Races

Votes

SALISBURY R-IV SCHOOL DISTRICT FOR DIRECTOR THREE YEAR TERM

Vote For Two – (combine with Howard and Macon Counties)

BROOKFIELD R-III SCHOOL DISTRICT FOR DIRECTOR THREE YEAR TERM

Vote For Two
REGINA BOSS
590
JAMES (JIM) McINTYRE
1
CURT RAMSEY
219
WILLIAM BLAKE DeVOY
0
TRACY E. MILLER
158
GALEN (BUBBY) HICKS
1
GENE T. COSTANTINO
26
—-
—-
—-
CHRIS BROWN
612
—-
—-
—-
JUSTIN GREEN
34
—-
—-
—-

NORTHWESTERN R-I SCHOOL DISTRICT FOR DIRECTOR THREE                 YEAR TERM

Vote For Two

CHARITON COUNTY E911 FOR DIRECTOR WESTERN  DISTRICT FOUR YEAR TERM

Vote For Two

ALLEN HAYES
77
NYLE BOWYER
253
SABRINA BROWN
78
JERALD J. SIMS
292
RYAN POTTER
49
BRENT A. COLLIER
219
BLAINE ADAMS
98
—-
—-
—-

BRUNSWICK R-II SCHOOL DISTRICT FOR DIRECTOR THREE YEAR TERM

Vote For Two

VILLAGE OF DALTON QUESTION

Shall the Village of Dalton, Missouri be authorized to forego annual elections if the number of candidates who have filed for a particular office is equal to the number of positions in the office to be filled by the election?
MARK BUIE
110
Yes
2
TIMOTHY RICE
144
No
1
SCHUYLER MANSON
144
—-
—-
—-
TOM ZEILSTRA
151
—-
—-
—-

CITY OF MENDON FOR ALDERMAN 2ND WARD

TWO YEAR TERM
Vote For One

CITY OF SALISBURY QUESTION

Shall the City of Salisbury, Missouri
discontinue applying and collecting the local sales tax on the titling of motor vehicles, trailers, boats, and outboard motors that were purchased from a source other than a licensed Missouri dealer?Approval of this measure will result in a reduction of local revenue to provide for vital services for City of Salisbury,Missouri and it will place Missouri dealers of motor vehicles, outboard motors, boats, and trailers at a competitive disadvantage to non-Missouri dealers of motor vehicles, outboard motors, boats, and trailers.
JUSTIN T. FAINTER
9
Yes
120
RILEY G. YOUNG
4
No
244

CITY OF SALISBURY FOR ALDERMAN FIRST WARD

TWO YEAR TERM
Vote For One

CITY OF SALISBURY FOR ALDERMAN SECOND WARD

FOR ALDERMAN
SECOND WARD
TWO YEAR TERM
Vote For One
BOB BENOIST
51
MICHAEL D. BALES
58
TERRY BURRIS
38
NATHAN CLARK
105

CITY OF TRIPLETT QUESTION

Shall the City of Triplett, Missouri be authorized to forego annual elections if the number of candidates who have filed for a particular office is equal to the number of positions in the office to be filled by the election?

CITY OF SUMNER QUESTION

Shall the City of Sumner impose a tax levy of 25 cents per one hundred dollars assessed valuation for street
maintenance, for a period of three
years?
Yes
3
Yes
21
No
2
No
4

Cooper Co. – Final results are unofficial until certified by county clerk.

Races
Votes
Races
Votes

COUNTY CAPITAL IMPROVEMENTS SALES TAX ELECTION PROPOSITION NO. 1

Shall the County of Cooper continue a county-wide sales tax at the rate of one-half (1/2) of one (1) percent, for a period of four years, ending December 31, 2020, to be used for the construction of County road system improvements, including new bridges and culverts.

COOPER COUNTY FIRE QUESTION

Shall Cooper County Fire Protection District of Cooper County, Missouri, issue its general obligation bonds in the amount of $1,925,000 for the purpose of providing funds to acquire, construct, improve, furnish and equip buildings, facilities and equipment to serve the District, including without limitation, to (1) purchase land for, and construct, furnish and equip, two new fire stations, (2) renovate and improve buildings and facilities of the District, and (3) acquire and improve fire trucks, vehicles, firefighting and emergency apparatus and equipment?
Yes
1,371
Yes
388
No
268
No
99

CITY OF BOONVILLE PROPOSITION 1

PROPOSITION 1: Shall the City of Boonville, Missouri impose a local use tax equal to the total local sales tax rate, currently Two percent (2%), provided that if the local sales tax rate is reduced or raised by voter approval, the local use tax rate shall also be reduced or raised by the same action? A use tax return shall not be filed by persons whose purchases from out of state vendors do not, in total, exceed two thousand dollars ($2,000.00) in a calendar year.

CITY OF BOONVILLE PROPOSITION 2

PROPOSITION 2: Shall the City of Boonville discontinue applying and collecting its local sales tax on the titling of motor vehicles, trailers, boats and outboard motors that were purchased from a source other than a licensed Missouri dealer? Approval of this measure will result in a reduction of local revenue to provide for vital services for the City of Boonville and it will place Missouri dealers of motor vehicles, trailers, boats and outboard motors at a competitive disadvantage to non-Missouri dealers of motor vehicles, trailers, boats and outboard motors.
Yes
370
Yes
151
No
226
No
465

CITY OF BUNCETON FOR MAYOR TWO YEAR TERM

(Vote for One)

CITY OF BUNCETON FOR CITY COUNCILMAN WEST WARD TWO YEAR TERM

(Vote for One)
JUSTIN HEIN
72
WENDELL CUNNINGHAM
21
GERALD E. ULRICH
33
KATHRYN A. CUNNINGHAM
34

OTTERVILLE R-VI SCHOOL DISTRICT

Proposition 1: To choose by ballot two (2) directors who shall serve as members of the Board of Education of said school district for a term of three (3) years each.
(Vote for Two)

CITY OF OTTERVILLE QUESTION

Shall the City of Otterville, Missouri, issue its general obligation bonds in an amount not to exceed $600,000 for the purpose of extending and improving the streets on the east side and the west side of the City, said bonds to mature in not more than ten years?
HEATHER LYNN
91
Yes
63
MARK D. BLANKENSHIP
145
No
38
TERRI L. OSWALD
75
—-
—-
—-

CITY OF PILOT GROVE QUESTION 1

QUESTION 1: Shall the City of Pilot Grove, Missouri re-impose a sales tax of one half of one percent for transportation purposes for a five (5) year period set to expire on September 30, 2021? This is a re-imposition of an existing sales tax for transportation purposes set to expire on the 30th day of September, 2016.

CITY OF PILOT GROVE QUESTION 2

QUESTION 2: Shall the City of Pilot Grove, Missouri re-impose a sales tax of one half of one percent for capital improvement purposes for a five year period set to expire on September 30, 2021. This is a re-imposing of an existing capital improvements sales tax set to expire on September 30, 2016.
Yes
57
Yes
58
No
19
No
16

COOPER COUNTY NURSING HOME DISTRICT 4

FOR BOARD OF DIRECTORS THREE YEAR TERM (Vote for One)

COOPER COUNTY NURSING HOME DISTRICT 5

FOR BOARD OF DIRECTORS THREE YEAR TERM (Vote for One)
JEANETTE (ROTHGEB) HEATON
130
LAURIE BEACH
210
ROBERT LORENZ
272
TRUDY L. TWENTER
186

HARDEMAN R-10 SCHOOL DISTRICT Proposition 1

Proposition 1: To choose by ballot two (2) directors who shall serve as members of the Board of Education of said school district for a term of three (3) years each.
(Vote for Two)

MONITEAU R-1 SCHOOL DISTRICT

Proposition 1: To choose by ballot two (2) directors who shall serve as members of the Board of Education of said school district for a term of three (3) years each.
(Vote for Two)
DANN RUSSELL
1
RHONDA (KIRCHOFF) MEYER
0
ISAAC CHRISTY
0
KYLE WIRTS
0
STEPHANIE L. KELLER
1
DEREK A. VAN LOO
0

SMITHTON R-VI SCHOOL DISTRICT Proposition 1

Proposition 1: To choose by ballot two (2) directors who shall serve as members of the Board of Education of said school district for a term of three (3) years each.
(Vote for Two)

SMITHTON R-VI SCHOOL DISTRICT Proposition K.I.D.S.

PROPOSITION K.I.D.S.
Shall the Board of Education of the
Smithton R-VI School District of Pettis County, Missouri, be authorized to increase the operating tax levy ceiling by $0.2671 to $3/949 per one hundred dollars of assessed valuation in order to provide additional funds to retain highly qualified staff, enhance the safety and security of students and staff, increase the availability of relevant technology for student and staff use, and meet the operating expenses of the District? The District will reduce the debt service levy by $0.2671 per one hundred dollars of assessed valuation that will offset the estimated $0.2671 per one hundred dollars of assessed valuation increase to the operating levy and will result in no increase to the total tax levy if this Proposition is approved by the voters.
JASON BROWN
13
Yes
9
BECKY WILLIAMS
7
No
3
STACEY LUTTRELL
3
—-
—-
—-
BILL GROSE
0
—-
—-
—-

TIPTON R-VI SCHOOL DISTRICT Proposition 1

Proposition 1: To choose by ballot two (2) directors who shall serve as members of the Board of Education of said school district for a term of three (3) years each.
(Vote for Two)

STATE FAIR COMMUNITY COLLEGE-FOR BOARD OF TRUSTEES SIX YEAR TERM

(Vote for Two)

To elect two (2) trustees at large from The Junior College District of Sedalia, Missouri (also known as State Fair Community College), consisting of the Sedalia School District 200; Pettis County R-IV LaMonte; Pettis County R-V Northwest; Pettis County R-VI Smithton; Pettis County R-VIII Green Ridge; Pettis County R-XII; Benton County R-I Cole Camp; Benton County R-ll Lincoln; Benton County R-IX Warsaw; and Cooper County R-VI Otterville in compliance with The Junior College District Law, Sections 178,770 to 178.891 inclusive, Revised Statutes of Missouri.
KARLA PETTIGREW
5
RANDALL D. EATON
74
KENNETH STOVER
9
NICK LA STRADA
98
ROBERT (BO) HELMS
4
JUSTIN HUBBS
36
CHRIS "GOOB" ALLEE
3
MARLIN HAMMOND
81

Daviess Co. – Final results are unofficial until certified by county clerk.

Races
Votes
Races
Votes

WINSTON R-VI SCHOOL DISTRICT PROPOSITION 2

PROPOSITION 2:
Shall the Board of Education of the Winston R-VI School District, Missouri, be authorized to increase the operating tax levy ceiling by $1.2400 per one hundred dollars of assessed valuation through Tax Year 2035 in order to provide funds for the site development, construction, equipping and furnishing of additional elementary and high school classrooms; to complete other remodeling and repair improvements to existing facilities of the District; and to meet the additional operating needs of the District?
If this proposition is approved, the adjusted operating levy of the District is estimated to increase by $1.2400 from $3.0000, currently, to $4.2400 per one hundred dollars of assessed valuation for the 2016 Tax Year and can be applied to the assessed valuation for each year thereafter through Tax Year 2035.

HAMILTON R-II SCHOOL DISTRICT PROPOSITION 2

PROPOSITION 2:
Shall the Board of Education of the Hamilton R-I1 School District of Caldwell County, Missouri, issue Five Million Four Hundred Sixty Thousand Dollars ($5,460,000) of general obligation bonds for the purpose of providing funds to prepay the existing lease financings in order to increase funds available for operating needs resulting in an estimated increase to the debt service property tax levy of $1.3800 per one hundred dollars assessed valuation? If this proposition is approved, the adjusted debt service levy of the School District is estimated to increase from $0.0000 to $1.3800 per one hundred dollars of assessed valuation of real and personal property. The District intends to reduce the operating levy by $1.3800, from $4.4794 to $3.0994, which will offset the estimated $1.3800 increase to
the debt service levy and will result in no increase to the total tax levy.
Yes
185
Yes
12
No
180
No
14

GILMAN CITY R-IV SCHOOL DISTRICT FOR BOARD MEMBER THREE YEAR TERM

Vote For Two

PATTONSBURG R-I1 SCHOOL DISTRICT PROPOSITION 2

PROPOSITION 2: Shall the Board of Education of the Pattonsburg R-11 School District, Missouri, without an estimated increase in the current debt service property tax levy, borrow money in the amount of One Million Five Hundred Thirty-Five Thousand Dollars ($1,535,000) for the purpose of providing funds for the site development, construction, equipping and furnishing of a new building addition to include pre-school, art and band classrooms, library/media center, office space, and other classrooms; to install security and safety enhancements to building entrances; to complete HVAC and energy efficiency upgrades; to accomplish renovations to the cafeteria; to the extent funds are available, to complete other renovation, remodeling and repair improvements to the existing facilities of the District; and issue bonds for the payment thereof?
If this proposition is approved, the adjusted debt service levy of the School District is estimated to remain unchanged at $0.5623 per one hundred dollars of assessed valuation of real and personal property.
MATTHEW CLARK
17
Yes
95
KELLY SPERRY
7
No
35
CATHERINE CHALFANT
12
—-
—-
—-

DAVIESS COUNTY SPECIAL ROAD DISTRICT #1

TAX LEVY: Shall the Daviess County Special Road District #1, of Daviess County continue a tax levy of thirty-five cents on the hundred dollars assessed valuation, for a period of four years?

VILLAGE OF ALTAMONT FOR TRUSTEE TWO YEAR TERM

Vote for Three

Yes
64
ROGER PRICE
17
No
29
ROBERT STANLEY
20
—-
—-
—-
TESSA LOLLAR
15
—-
—-
—-
HAROLD ANDERSON
14

VILLAGE OF JAMESON FOR TRUSTEE TWO YEAR TERM

Vote for Three

CITY OF JAMESPORT PROPOSITION 1

PROPOSITION 1:
Shall the city of Jamesport, Missouri, be authorized to forgo annul elections if the number of candidates who have filed for a particular office is equal to the number of positions in the office to be filled by the election?
NATALIE MAY
22
Yes
10
DEEANN FISHER
17
No
5
AMANDA HARTMAN
14

VILLAGE OF WINSTON PROPOSITION 1

PROPOSITION 1:
Shall the Village of Winston, Missouri, be authorized to forgo annual elections if the number of candidates who have filed for a particular office is equal to the number of positions in the office to be filled by the election?
DAVID LAINHART
23
Yes
39
ALETHA TURLEY
21
No
32
MARY PROBERT
14
—-
—-
—-

COLFAX TOWNSHIP QUESTION

QUESTION:
Shall The Colfax Township, of Daviess County add an additional tax at a rate not exceeding ten cents on the hundred dollars valuation, which amounts to a total of thirty-five cents for each one hundred dollars of valuation, for the year 2016?
Yes
68
—-
—-
—-
No
73
—-
—-
—-

Grundy County – Final results are unofficial until certified by county clerk.  AWAITING CLERK'S REPORT


Races
Votes
Races
Votes

CITY OF TRENTON OR COUNCILPERSON SECOND WARD TWO YEAR TERM

(VOTE FOR ONE)

CITY OF 'TRENTON FOR COUNCILPERSON THIRD WARD TWO YEAR TERM

(VOTE FOR ONE)

BRAD CHUMBLY
JEREMY SOPTIC
JEFF (BUD) WILSON
CINDY STEWART
MIKE HARKINS
DAVID MILKA

CITY OF TRENTON FOR COUNCILPERSON FOURTH WARD TWO YEAR TERM

(VOTE FOR ONE)

CITY OF TRENTON QUESTION

QUESTION
Shall the municipality of Trenton, Missouri impose a sales tax of 1/4 of' 1% for the purpose of providing funding for a training area and equipment for the Fire Department
for the City of Trenton?
SCOTT BLAIR
Yes
LARRY GRIFFIN
No
ROBERT McINTYRE
—-
—-
—-

TRENTON R-IX SCHOOL DISTRICT DIRECTORS

Proposition 1: To choose by ballot two (2) directors who shall serve as members of the Board of Education of said school district for a term of three (3) years each.
(VOTE FOR TWO)

GRUNDY R-V SCHOOL DISTRICT DIRECTORS

Proposition 1: To choose by ballot two (2) directors who shall serve as members of the Board of Education of said school district for a term of three (3) years each.
(VOTE FOR TWO)
DOROTHY JEAN TAUL
REGGIE GRINDSTAFF
COREY LEEPER
RANDY RADCLIFF
BROOKE McATEE
SAVANNAH SUMMERS
BOB GASS
DANNY BERRY

PRINCETON R-V SCHOOL DISTRICT PROPOSITION 1

Proposition 1: To choose by ballot two (2) directors who shall serve as members of the Board of Education of said school district for a term of three (3) years each.
(VOTE FOR TWO)

PRINCETON R-V SCHOOL DISTRICT PROPOSITION 2

Proposition 2: Shall the Board of Education of the Princeton R·V School District, Missouri, without an estimated increase in the current debt service
properly tax levy, borrow money in the amount of Nine Hundred seventy-Five Thousand Dollars ($975,000) for the purpose. of providing funds for the renovation of the playground; to install heating, ventilation and air conditioning systems at the High School and Elementary School; to complete drainage site improvements; to the extent funds are available, to complete other remodeling and repair improvements to the existing facilities of the District; and issue bonds for the payment thereof?
If this proposition is approved, the adjusted debt service levy of the School District is estimated to remain unchanged at $0.9532
per one hundred dollars of assessed
valuation of real and personal property.
AMBER HENKE
Yes
KERRI JINCKS
No
RON PARSONS
—-
—-
—-
NATHAN EVANS
—-
—-
—-

MEADVILLE R·IV SCHOOL DISTRICT PROPOSITION 1

Proposition 1: To choose by ballot two (2) directors who shall serve as members of the Board of Education of said school district for a term of three (3) years each.
(VOTE FOR TWO)

GRUNDY COUNTY NURSING HOME DISTRICT FOR BOARD OF DIRECTORS THREE YEAR TERM

(VOTE FOR TWO)
BEN KELLER
RICHARD POWERS
SANDRA JOHNSON
JAMES COX
JOHN SCHMITZ
SHERRY KNAPP

Howard County – Final results are unofficial until certified by county clerk. AWAITING REPORT FROM CLERK


Races

Votes

Races

Votes

SALISBURY R-IV SCHOOL DISTRICT

Proposition 1: To choose by ballot
two (2) board members who shall
serve as members of the Board of
Education of said school district for
a term of three years each.
Vote For Two (combine with Chariton Co.)

FAYETTE R-III SCHOOL DISTRICT

Proposition No. 1: To choose by
ballot two directors who shall serve
as members of the Board of
Education of said School District for
a term of three years each.
Vote For Two
REGINA BOSS
6
JESSICA LYNN QUINT
233
CURT RAMSEY
7
MICHELLE HOWELL
268
TRACY E. MILLER
4
ERIC N. McSWAIN
356
GENE T. COSTANTINO
4
FRED C. WEIKER
243
CHRIS BROWN
6
—-
—-
—-
JUSTIN GREEN
1
—-
—-
—-

NEW FRANKLIN  R-I SCHOOL DIST. PROPOSITION 1

Proposition 1. To choose by ballot
Two directors who shall serve as
members of the Board of Education of said school district for a term of three years each.
Vote For Two (Combine with Boone Co.)

NEW FRANKLIN  R-I SCHOOL DIST. QUESTION

Shall the Board of Education of the New Franklin R-I School District of Howard County, Missouri, without an estimated increase in the current debt service property tax levy, borrow money in the amount of Three Million Dollars ($3,000,000.00), for the purpose of providing funds for the construction, equipping and furnishing of a new gymnasium, locker rooms, and main lobby additions; to complete upgrades of the main entrance to comply with the Americans with disabilities Act (ADA) and security requirements; to upgrade parking facilities; and to complete other repairs and renovations to the existing facilities of the District; and issue bonds for the payment thereof? If this proposition is approved, the adjusted debt service levy of the School District is estimated to remain unchanged at $0.7002 per one hundred dollars of assessed valuation of real and personal property. (Combine with Boone Co.)
TRAVIS HUNDLEY
370
Yes
384
JASON JENNINGS
363
No
97
JUDITH ENGELBERG
106
—-
—-
—-

HIGBEE R-VIII SCHOOL DISTRICT DIRECTORS

TO CHOOSE BY BALLOT TWO
DIRECTORS WHO SHALL SERVE AS MEMBERS OF THE BOARD OF EDUCATION OF SAID DISTRICT FOR
THREE-YEAR TERMS EACH.
Vote For Two

HARRISBURG R-VIII SCHOOL  DISTRICT PROPOSITION 1

PROPOSITION 1: Shall the school board of the Harrisburg R-VIII School District be authorized to
increase the operating tax levy for
meeting the operating needs of the District by sixty-seven (67) cents per one hundred dollars of assessed valuation? Funds generated by the increased tax levy will be used for maintaining high quality instructional
programs, materials and equipment; meeting the increased need for technology in classrooms; competitively
recruiting and retaining quality teachers and staff; and meeting the increased costs of facilities maintenance, upkeep and improvements. If this proposition is approved, the adjusted operating levy of the school district is estimated to be
$4.0811 per one hundred dollars of assessed valuation.
ROBERT E. WHISENAND
19
Yes
22
RENA M. SMITH "SHELLY"
7
No
30
WILLIAM "BJ" WESTFALL II
23

CITY OF FAYETTE FOR ALDERMAN EAST WARD TWO YEAR TERM

Vote For One
MIKE WALTER
21
SHELIA CHAPMAN
52
TOMMY KINDLE
24

CITY OF FAYETTE FOR ALDERMAN SOUTHWEST WARD TWO YEAR TERM

—-
—-
—-
BRANDY WARSAVAGE
14
—-
—-
—-
GREG STIDHAM
75
—-
—-
—-

Johnson County – Final results are unofficial until certified by county clerk.

Races
Votes 
Races 
Votes 

CITY OF WARRENSBURG: SE-1, SE-2, SW, NE, NW Wards

Council Member (Vote for Two) (Three Year Term)

CITY OF HOLDEN Ward 1 Council Member

 (Vote for One) (Two Year Term)
Donna DeFrain
409
Doyle E. Weeks
69
Baird Allen Brock
307
Daniel B. Cast
45
Bob Watts
545

CITY HOLDEN Ward II Council Member

(Vote for One) (Two Year Term)
Eddie Osborne
333
Clarence Silvers III
30
Chuck Norton
89
Neil Carter
32
Danielle Johnston
570
—-
—-
—-

CITY OF HOLDEN Ward III Council Member

(Vote for One) (Two Year Term)

CITY OF HOLDEN Ward IV Council Member

(Vote for One) (Two Year Term)
Dorothy Wakeman
15
Mike Zumwalt
65
Sam W. Raber
51
Jim Gilcrest
50
Robert Talley
37
—-
—-
—-

CITY OF HOLDEN QUESTION

Question: Shall the City of Holden, Missouri, issue its general obligation bonds in the amount of $185,000 for the purpose of refurbishing and equipping the City's fire truck?

CITY OF KNOB NOSTER Ward I Alderman

(Vote for One) (Two Year Term)
Yes
258
John H. Cohen, Jr
37
No
139
Richard (Rick) Babineaux
37

CITY OF KNOB NOSTER QUESTION

Question: Shall the City of Knob Noster, Missouri, issue its general obligation bonds in the amount of $950,000 for the purpose of constructing and equipping a new building to house City Hall and the Police Department?

CITY OF CENTERVIEW QUESTION

Question: Shall the City of Centerview, Missouri, issue its combined waterworks and sewerage system revenue bonds in an amount not to exceed $800,000 to acquire, construct, rehabilitate and improve its combined waterworks and sewerage system including, but not limited to, the acquisition of land and the rehabilitation or upgrade of its sewage treatment plant and system to comply with new Missouri Department of Natural Resources rules and regulations, the costs and maintenance of said combined waterworks and sewerage system and the principal of and interest on said revenue bonds to be payable solely from the revenues derived from the operation of its combined waterworks and sewerage system, including all future improvements and extensions thereto?
Yes
133
Yes
14
No
75
No
5

CITY OF LEETON Ward I Alderman

(Vote for One) (Two Year Term)

WARRENSBURG R-VI SCHOOL DISTRICT

HAZEL HILL, SIMPSON, MONTSERRAT, POST OAK, CENTERVIEW Board Members (Vote for Two) (Three Year Term)

Don Dodson
24
Rick Miller
880
Loretta Burford
20
Morris L. Collins
1,108
—-
—-
—-
Scott P. Chenault
711

KNOB NOSTER R-VIII SCHOOL DISTRICT

KNOB NOSTER, MONTSERRAT, SIMPSON, LOWLAND, JEFFERSON, PETTIS COUNTY Proposition 1: Director (Vote for Two) (Three Year Term)

LONE JACK C-6 SCHOOL DISTRICT (JACKSON COUNTY): PITTSVILLE

Director (Vote for Two) (Three Year Term)
Tony J. Morris
32
Amber Hanna
Brent Robles
141
Mark Alan Smith
Larry L. Bolton Jr.
248
Kellie Roth
Tom Hughes
215

SHERWOOD CR-8 SCHOOL DISTRICT (CASS COUNTY): CHILHOWEE, ROSE HILL

Proposition 1: Director (Vote for Two) (Three Year Term)
"Billy" William Francis
99
Ben Jones
Morgan Ferrell Hildebrand
28
Robert T. Schumacher
Sue Zacarias
64
Kendal R. Kimbrough

OAK GROVE JR-6 SCHOOL DISTRICT DIRECTOR

(Vote for One) (One Year Unexpired Term)
Daniel Turner
Darryl Hale
0
Bill Harbstreet
Keith Moyer
3
David Larcom

SHERWOOD CR-8 SCHOOL DISTRICT

Shall the Sherwood Cass R-VIII School District issue its general obligation bonds in the amount of $3,500,000 for the purpose of constructing, improving, furnishing and equipping school facilities, including

constructing a new Vocational-Agriculture (Vo-Ag) building
renovating the current Vo-Ag space for an art classroom and weight room
security improvements to the high school and elementary school entryways
technology resources for science classrooms
playground equipment improvements
lighting improvements?

If this question is approved, the District's debt service tax levy is estimated to remain unchanged at $1.00 per one hundred dollars of assessed valuation of real and personal property.

Oak Grove R-VI School District of Jackson Co. Proposition Panthers:

Shall the Board of Education of the Oak Grove R-VI School District of Jackson County, Missouri, without an estimated increase in the current debt service property tax levy, borrow money in the amount of Two Million Nine Hundred Thousand Dollars ($2,900,000) for the purpose of providing funds to complete roof repairs; to add an air conditioning system to the elementary gym; to complete technology upgrades; to complete asphalt improvements; to improve primary and elementary playgrounds; and to the extent funds are available, to acquire facilities under the 2012 lease agreement and to complete additional repairs and renovations to the existing facilities of the District; and issue bonds for the payment thereof? If this position is approved, the adjusted debt service levy of the School District is estimated to remain unchanged at $1.3210 per one hundred dollars of assessed valuation of real and personal property.
Yes
3
Yes
3
No
0
No
0

ODESSA LR-7 SCHOOL DISTRICT (LAFAYETTE COUNTY) DIRECTOR

 (Vote for Two) (Three Year Term)

SWEET SPRINGS SR-7 SCHOOL DISTRICT (SALINE COUNTY): DIRECTOR

Director (Vote for Two) (Three Year Term)
Kent Shutt
7
Marc W. Johnson
1
Brian Madsen
16
Paula Staples
1
Chad Hubbard
15
Thomas Trautman
—
—-
—-
—-
Bruce Justin Hoyes
1
—-
—-
—-
Eric Paul Giffen
1

JUNIOR COLLEGE DISTRICT OF SEDALIA, MISSOURI (PCJC): TRUSTEE

(Vote for Two) (Six Year Term

WESTERN MISSOURI MEDICAL CENTER TRUSTEE

Trustee (Vote for One) (One Year Unexpired Term)
Randall D. Eaton
Liz Fatka
1,595
Nick La Strada
David Colwell
923
Justin Hubbs
—-
—-
—-
Marlin Hammond
—-
—-
—-

JOHNSON COUNTY EMERGENCY SERVICE BOARD QUESTION

Question: Shall the Johnson County Emergency Services Board continue applying and collecting the local sales tax on the titling of motor vehicles, trailers, boats and outboard motors that were purchased from a source other than a licensed Missouri dealer? Disapproval of this measure will result in a reduction of local revenue to provide vital services for Johnson County Central Dispatch E-911 and it will place Missouri dealers of motor vehicles, outboard motors, boats, and trailers at a competitive disadvantage to non-Missouri dealers of motor vehicles, outboard motors, boats and trailers.
—-
—-
—-
Yes
2,277
—-
—-
—-
No
453
—-
—-
—-

Lafayette County – Final results are unofficial until certified by county clerk.

Races
Votes
Races
Votes

OAK GROVE R-VI SCHOOL DISTRICT OF JACKSON COUNTY PROPOSITION 1

Proposition 1: To choose by ballot one (1) director who shall serve as a member of the Board of Education of said school district for a term of one (1) year.

OAK GROVE R-VI SCHOOL DISTRICT

PROPOSITION PANTHERS: Shall the Board of Education of the Oak Grove R-VI School District of Jackson County, Missouri, without an estimated increase in the current debt service property tax levy, borrow money in the amount of Two Million Nine Hundred Thousand Dollars ($2,900,000) for the purpose of providing funds to complete roof repairs; to add an air conditioning system to the elementary gym; to complete technology upgrades; to complete asphalt improvements; to improve primary and elementary playgrounds; and to the extent funds are available, to acquire facilities under the 2012 lease agreement and to complete additional repairs and renovations to the existing facilities of the District; and issue bonds for the payment thereof? If this proposition is approved, the adjusted debt service levy of the School District is estimated to remain unchanged at $1.3210 per one hundred dollars of assessed valuation of real and personal property.
DARRYL HALE
28
Yes
58
KEITH MOYER
40
No
20

SCHOOL DISTRICT NO. R-VII OF LAFAYETTE COUNTY DIRECTOR

SCHOOL DISTRICT NO. R-X OF LAFAYETTE COUNTY

Proposition 1: To choose by ballot two (2) directors who shall serve as members of the Board of Education of said school district for a term of three (3) years each.
KENT SHUTT
380
RHEANNA TODD
135
BRIAN MADSEN
592
BETH GRAY
67
CHAD HUBBARD
553
ANTHONEY MITCHELL
97

CITY OF OAK GROVE PROPOSITION

PROPOSITION: Shall the City of Oak Grove, Missouri impose a City sales tax of one-half of one percent the proceeds of which shall be used for public purposes including providing funding for renovation expenses associated with the relocation of the Police Station and City Hall to the Civic Center and acquisition of the former Bent Oak golf course property for construction of a pool/aquatics center and community center for the City on the property?

SCHOOL DISTRICT NO. R-VII OF LAFAYETTE COUNTY

Proposition 1: To choose by ballot two (2) directors who shall serve as members of the Board of Education of said school district for a term of three (3) years each.
Yes
11
KENT SHUTT
No
9
BRIAN MADSEN
CHAD HUBBARD

CITY OF ODESSA QUESTION

QUESTION: Shall the City of Odessa, Missouri discontinue applying and collecting the local sales tax on the titling of motor vehicles, trailers, boats, and outboard motors that were purchased from a source other than a licensed Missouri dealer.
Approval of this measure will result in a reduction of local revenue to provide for vital services for the City of Odessa and it will place Missouri dealers of motor vehicles, outboard motors, boats, and trailers at a competitive disadvantage to non-Missouri dealers of motor vehicles, outboard motors, boats, and trailers.

I-E COMMON ROAD DISTRICT QUESTION

QUESTION: Do you favor the Renewal of the thirty five cent levy on the one hundred dollars of Assessed valuation of all taxable real and tangible personal property within said I-E Common Road District for a period of (4) years?
Yes
133
Yes
25
No
387
No
17

HIGGINSVILLE SPECIAL ROAD DISTRICT

QUESTION: Do you favor a renewal levy of thirty seven cents on the one hundred dollars assessed valuation on all taxable real and tangible
personal property within the Higginsville Special Road District for a period of four (4) years?

DOVER SPECIAL ROAD DISTRICT QUESTION

QUESTION: Do you favor renewing the existing levy of thirty-five cents on the one hundred dollars assessed valuation of all taxable real and tangible personal property within said Special Road District for a period of (4) years?
Yes
179
Yes
33
No
50
No
4

SCHOOL DISTRICT NO. R-10 OF LAFAYETTE AND SALINE COUNTIES PROPOSITION 1

Proposition 1: To choose by ballot two (2) directors who shall serve as members of the Board of Education of said school district for a term of three (3) years each. *Combine with Saline co.*

VILLAGE OF AULLVILLE FOR BOARD OF TRUSTEES TWO YEAR TERM

 (VOTE FOR TWO)
RANDY SLEEPER
106
WILLIAM ROBERT SIEGFRIED
14
JUSTIN SCHUSTER
97
TROY PELLY
13
MATT HOSTETTER
70
GARY HOLMAN
10
—-
—-
—-
JOHN R. BROOKS
9

CITY OF LEXINGTON FOR COUNCILPERSON FIRST WARD TWO YEAR TERM

(VOTE FOR ONE)

CITY OF LEXINGTON PROPOSITION A

PROPOSITION A: Shall the City of Lexington continue applying and collecting local sales tax on the titling of motor vehicles, trailers, boats, and outboard motors that were purchased from a source other than a licensed Missouri dealer? This measure will not result in a reduction of local revenue to provide for vital services for the City of Lexington and it will not place Missouri dealers of motor vehicles, outboard motors, boats, and trailers at a competitive disadvantage to non-Missouri dealers of motor vehicles, outboard motors, boats, and trailers.
HAROLD BONANOMI
54
Yes
294
JAY D. WHITNEY
41
No
141

CITY OF LEXINGTON PROPOSITION B

PROPOSITION B: Shall the City of Lexington, Missouri, impose a motor vehicle fuel tax including both gasoline and diesel fuel, at a rate of ($0.01) per gallon to be used to fund the construction, reconstruction, maintenance, repair, policing, signing, lighting, and cleaning of roads and/or streets; and for the payment of principal and interest on bonded indebtedness incurred for road and street purposes, the use thereof being subject to such other provision and restrictions as provided by law?

CITY OF LEXINGTON FOR COUNCILPERSON SECOND WARD TWO YEAR TERM

 (VOTE FOR ONE)
Yes
255
CAROLYN HOUSEWORTH
105
No
179
JEFF SIMPSON
46

CITY OF LEXINGTON FOR COUNCILPERSON FOURTH WARD TWO YEAR TERM

(VOTE FOR ONE)
—-
—-
—-
SCOTT LYNN
65
—-
—-
—-
DANIEL L. KING
36
—-
—-
—-

Linn County – Final results are unofficial until certified by county clerk.

Races
Votes
Races
Votes

BROOKFIELD R-III SCHOOL DISTRICT DIRECTOR

To choose by ballot 

TWO DIRECTORS

 who shall serve as members of the BOARD OF EDUCATION of said district for a term of 

three

 years. (Vote for Two)

MEADVILLE R-IV SCHOOL DISTRICT FOR BOARD OF EDUCATION THREE YEAR TERM

(Vote for Two)
JAMES (JIM) McINTYRE
595
BEN KELLER
85
WILLIAM BLAKE DeVOY
495
SANDRA JOHNSON
46
GALEN (BUBBY) HICKS
514
JASON SCHMITZ
83

LACLEDE COMMUNITY FIRE PROTECTION DISTRICT FOR BOARD MEMBER SIX

(6) YEAR TERM (Vote for One)

LACLEDE QUESTION

Shall the office of City Tax Collector for the City of Laclede be changed from an Elected office to an appointed office?
LARRY SMITH
90
Yes
COREY LUDINGTON
58
No

CITY OF BROOKFIELD FOR CITY COUNCIL MEMBER THREE YEAR TERM

(Vote for Two)

CITY OF BUCKLIN FOR ALDERMAN TWO (2) YEAR TERM

(Vote for Two)
LONNIE TRENTHAM
352
FRANCES JENKINS
50
TODD BOURCARD
52
LARRY MILLS
46
PAUL W. FREY
115
HARVEY RILEY
43
JACK FORBES
204
DON FOSSE
8
RICHARD TECHAU
175
—-
—-
—-
PAUL BARGER
210
—-
—-
—-

CITY OF LACLEDE FOR ALDERMAN AT LARGE TWO YEAR TERM

(Vote for Two)

CITY OF MARCELINE SPECIAL BOND ELECTION

PROPOSITION MUNICIPAL SWIMMING POOL FACILITY:Shall the City of Marceline, Missouri borrow money in the amount of One Million Dollars for the purpose of providing funds for the construction, equipping and furnishing of a new municipal swimming pool facility on land already owned by the City; and issue bonds for the payment thereof resulting in an estimated increase to the debt service property tax levy of $0.49, per one hundred dollars of assessed valuation?

If this proposition is approved, the adjusted debt service levy of the City is estimated to increase from $0.00 to $0.49 per one hundred dollars of assessed valuation of real and personal property.

The general obligation bond issue is to augment the financing to be secured from the ½ Cent Local Parks Sales Tax approved at the November 3, 2015 election. No sales tax revenues can be collected until the general obligation bond issue received voter approval as well.

RUSSEL HOBBS
Yes
339
LARRY PEEK
No
153
DOUGLAS PEKELDER
—-
—-
—-

CITY OF MEADVILLE FOR ALDERMAN TWO YEAR TERM

(Vote for Two)

JEFFERSON TOWNSHIP PROPOSITION 1

PROPOSITION 1: Shall the current general road tax levy be appealed and a new tax levy be adopted of 35 cents per one hundred dollars valuation for general road purposes for a period of three (3) years in Jefferson Township, Linn County, Missouri?
RUTH MUNSTERMAN
9
Yes
109
BRAD COIN
49
No
41
MARC ZELL
36

Livingston County – Final results are unofficial until certified by county clerk.

Races

Votes
Races
Votes

CHILLICOTHE R-II SCHOOL DISTRICT QUESTION

Shall the Chillicothe R-II School District, Livingston County, Missouri borrow $14,550,000 and issue general obligation bonds for the payment thereof, for purposes of constructing, improving, furnishing and equipping new and existing school buildings and related facilities, including but not limited to constructing a new building needed for preschool through first grades, demolishing the existing preschool buildings, replacing the failing roof on the High School, improving heating and air conditioning at Dewey and Field Elementary Schools and at Grand River Technical School, and making improvements for safety and security, including entry improvements at Grand River Technica School and construction of an enclosed corridor connecting the Middle School main building to the field house? Approval of this proposition is estimated to result in a tax increase of 37 cents over the existing debt service levy of $0.5960 per one hundred dollars of assessed valuation of real and personal property.

TINA-AVALON R-2 SCHOOL DISTRICT

Proposition 1: To choose by ballot two (2) directors who shall serve as members of the Board of Education of said school district for a term of three (3) years each.
Yes
1,258
WYATT DAVENPORT
26
No
742
GARNI CHURAN
14

CITY OF CHULA FOR MAYOR TWO YEAR TERM

(VOTE FOR ONE)
LU CORBIN
5
LARRY WARD
11
TESSICA JOHNSON
5
JOHN GRAVES
20

CALDWELL COUNTY R-1 SCHOOL DISTRICT

Proposition 1: To choose by ballot two (2) directors who shall serve as members of the Board of Education of said school district for a term of three (3) years each.

REORGANIZED SCHOOL DISTRICT GRUNDY R-IX

Proposition 1: To choose by ballot two (2) directors who shall serve as members of the Board of Education of said school district for a term of three (3) years each.
RACHEL BOEHM
DOROTHY JEAN TAUL
 No Votes Cast
MONICA ALLRED
COREY LEEPER
 No Votes Cast
BROOKE McATEE
 No Votes Cast
BOB GASS
 No Votes Cast

Macon County – Final results are unofficial until certified by county clerk.

Races
Votes
Races
Votes

HUDSON TOWNSHIP ROAD DISTRICT COMMISSION

Three Year Term
Vote for One

MACON COUNTY E911 BOARD MEMBER AT LARGE

Four Year Term
Vote for One
NATHAN BINDER
DAVID L. MORTON
ROBERT (BOB) LEWIS
JAMES WILSON

SPECIAL ELECTION MACON COUNTY COMMISSION MACON COUNTY, MISSOURI CAPITAL IMPROVEMENT COUNTY SALES TAX

Shall the County of Macon continue a
countywide sales tax at the rate of one
half cent for a period of five years for
the purpose construction of County
bridges, road improvements and
purchase of equipment such as
motorgrader, etc.? (This is a
continuation of the present rate and
must be reapproved by the voters every
five years, and is not a tax increase.)

CITY OF MACON SALES TAX

Shall the City of Macon, Missouri
impose a sales tax of one-half of
one-percent(1/2¢) for a ten-year period for transportation purposes?
Yes
Yes
No
No

SPECIAL LEVY ELECTION MACON R-I SCHOOL DISTRICT

Proposition KIDS – Safe Learning Environment at Macon R-I:

Shall the Board of Education of the
Macon County R-I School District,
Missouri, be authorized to increase the
operating tax levy ceiling for the purpose of providing funds for constructing, equipping, and furnishing of (1) an elementary classroom addition of approximately 14 new classrooms;
(2) a reinforced multi-purpose safe
space, for weather related emergencies,
with classrooms and a new elementary
library; (3) new entrances for enhanced
security; (4) a parking lot expansion;
(5) classroom additions to the Career
Center; and (6) to the extent funds are available, campus-wide facility and security improvements to existing buildings? If this proposition is approved, the operating tax levy ceiling of the School District is estimated to increase $0.89 from $3.1014 to $3.9914 per one hundred dollars of assessed valuation of real and personal property.

E911 BOARD MEMBER DISTRICT 1

Four Year Term
Vote for One
Yes
JEFF BIXENMAN
No
RANDALL WATSON

SHELBY COUNTY R-IV SCHOOL DISTRICT BOARD DIRECTOR (Vote for Two)

To choose by ballot two (2) directors who shall serve as members of The Board of Education of said school district for a term of three (3) years each.

LA PLATA R-II SCHOOL DISTRICT BOARD MEMBER

To choose by ballot two (2) Board
Members who shall serve as members of the Board of Education of said school district for a term of three (3) years each.
MATT ZACHARIAH
CORY WAYNE CRAIG
NATHAN HILLARD
STEVEN D. McHENRY
JIM FOSTER
AMY B. CRAWFORD
DAVID FARRELL
RICHARD D. BURNS
GARY WEAR
—-
—-
—-

CITY OF ELMER ALDERMAN

Two Year Term
Vote for Two

NORTH SHELBY SCHOOL DISTRICT BOARD MEMBER

To choose by ballot two (2) Board
Members who shall serve as members of the Board of Education of said school district for a term of three (3) years each.
LANA ALLEN
CLINT PRANGE
ALLEN RHOADES
SCOT SHIVELY
COREY SMOTHERS
MICHAEL RICH

CALLAO C-8 SCHOOL DISTRICT OF MACON COUNTY, MISSOURI PROPOSITION NO.1

Shall the Board of Education of the
Callao C-8 School District be authorized to eliminate the rollback in its operating levy required under section 164.013? Approval of this proposition would permit the district to receive the full benefit of the state's one-cent sales tax for education without reducing its operating
levy.

VILLAGE OF SOUTH GIFFORD COUNCILMAN

Two Year Term
Vote for Two
Yes
JUDY C. COOK
No
DEAN AHOLT
—-
—-
—-
CYNTHIA DRAKEN

CALLAO C-8 SCHOOL DISTRICT BOARD MEMBER

Vote for Two
To choose by ballot two (2) Board
Members who shall serve as members of the Board of Education of said school
district for a term of three (3) years each.

CITY OF LA PLATA MAYOR

Two Year Term
Vote for One
JESSE L. PANTALEO
LOIS BRAGG
DENATA SPARKS
CHARLIE THOMPSON
DALE WRIEDT
—-
—-
—-
AMY SCHAEFER
—-
—-
—-

BEVIER C-4 SCHOOL DISTRICT BOARD MEMBER

Vote for Two
To choose by ballot two (2) Board
Members who shall serve as members of the Board of Education of said school
district for a term of three (3) years each.

SALISBURY R-IV SCHOOL DISTRICT BOARD MEMBER

Vote for Two
To choose by ballot two (2) Board
Members who shall serve as members of the Board of Education of said school district for a term of three (3) years each.
BRENDA JENNINGS
REGINA BOSS
LISA HARRINGTON
CURT RAMSEY
TRACY E. MILLER
GENE T. COSTANTINO
CHRIS BROWN
JUSTIN GREEN

Pettis County – Final results are unofficial until certified by county clerk. AWAITING RESULTS FROM CLERK


Races
Votes
Races
Votes

ELECTION OF TRUSTEES OF THE JUNIOR COLLEGE DISTRICT OF SEDALIA, MISSOURI FOR TRUSTEE SIX YEAR TERM

To elect two (2) trustees at large from The Junior College District of Sedalia, Missouri (also known as State Fair Community College), consisting of the
Sedalia School District 200; Pettis County R-IV LaMonte; Pettis County R-V Northwest; Pettis County R-VI Smithton; Pettis County R-VIII Green
Ridge; Pettis County R-XII; Benton County R-I Cole Camp; Benton County R-II Lincoln; Benton County R-IX Warsaw; and Cooper County R-VI Otterville in compliance with The Junior College District Law, Sections 178.770 to 178.891 inclusive, Revised
Statues of Missouri.

GREEN RIDGE R-VIII SCHOOL DISTRICT FOR DIRECTOR THREE YEAR TERM

Vote for TWO
RANDALL D. EATON
EDWARD R. HOPKINS JR.
NICK LA STRADA
MARK HAVERLY
JUSTIN HUBBS
KENNETH OLLISON
MARLIN HAMMOND
BETHANY MOOTZ
THOMAS JAMES (T.J.) BRIDGES
BEN E BANNER

SMITHTON R-VI SCHOOL DISTRICT PROPOSITION No. 1

TO ELECT BY BALLOT TWO DIRECTORS WHO SHALL SERVE AS MEMBERS OF THE BOARD OF
EDUCATION FOR SAID SCHOOL DISTRICT FOR A TERM OF THREE YEARS EACH. Vote for Two

SMITHTON R-VI SCHOOL DISTRICT PROPOSITION K.I.D.S

Shall the Board of Education of the Smithton R-VI School District of Pettis County, Missouri, be authorized to increase the operating tax levy ceiling
by $0.2671 to $3.7949 per one hundred dollars of assessed valuation in order to provide additional funds to retain highly qualified staff, enhance the safety and security of students and staff, increase the availability of relevant technology for student and staff use, and meet the operating expenses of the District? The District will reduce the debt service levy by $0.2671 per one hundred dollars of
assessed valuation that will offset the estimated $0.2671 per one hundred dollars of assessed valuation increase to the operating levy and will result in no increase to the total tax levy if this
Proposition is approved by the voters.
JASON BROWN
Yes
BECKY WILLIAMS
No
STACEY LUTTRELL
BILL GROSE

PETTIS CO. SCHOOL DISTRICT NO. R-V FOR DIRECTOR THREE YEAR TERM

PROPOSITION 2.
TO CHOOSE BY BALLOT TWO DIRECTORS WHO SHALL SERVE AS A MEMBER OF THE BOARD OF EDUCATION OF SAID SCHOOL DISTRICT FOR A TERM OF THREE YEARS EACH. Vote for TWO

SCHOOL DISTRICT NO R-VIII OF JOHNSON COUNTY FOR DIRECTOR
THREE YEAR TERM

PROPOSITION 1.
TO CHOOSE BY BALLOT TWO DIRECTORS WHO SHALL SERVE AS MEMBERS OF THE BOARD OF EDUCATION OF SAID SCHOOL
DISTRICT FOR A TERM OF THREE YEARS EACH. Vote for TWO
 AARON McMAINS
TONY J. MORRIS
MATT R. POWELL
BRENT ROBLES
JANICE KLEKE
LARRY L. BOLTON JR

SWEET SPRINGS R-VII SCHOOL DISTRICT FOR DIRECTOR THREE YEAR TERM

TO CHOOSE BY BALLOT TWO DIRECTORS WHO SHALL SERVE AS MEMBERS OF THE BOARD OF EDUCATION OF SAID SCHOOL DISTRICT FOR A TERM OF THREE YEARS. Vote for TWO
TOM HUGHES
MARC W JOHNSON
"BILLY" WILLIAM FRANCIS
PAULA STAPLES
MORGAN FERRELL HILDEBRAND
THOMAS TRAUTMAN
SUE ZACARIAS
BRUCE JUSTIN HOYES
ERIC PAUL GIFFEN

FIRE PROTECTION DISTRICT NO. ONE OF PETTIS COUNTY FOR BOARD OF DIRECTORS SIX YEAR TERM

Vote for ONE

PETTIS COUNTY AMBULANCE DISTRICT FOR DIRECTOR DISTRICT 1

Vote for One
HAROLD REAM
DAVID CLIPPERT
TIM PADGETT
 TIM PADGETT

PETTIS COUNTY AMBULANCE DISTRICT FOR DIRECTOR DISTRICT 4

Vote for One

PETTIS COUNTY AMBULANCE DISTRICT SALES TAX

Shall the Pettis County Ambulance District continue applying and collecting its local sales taxes on the
titling of motor vehicles, trailers, boats, and outboard motors that were purchased from a source other
than a licensed Missouri dealer? Continuation of this measure will not result in a reduction of local
revenue to provide for vital services for the Pettis County Ambulance District and it will not place Missouri dealers of motor vehicles, outboard motors, boats, and trailers at a competitive disadvantage to non-Missouri dealers of motor vehicles, outboard
motors, boats, and trailers.
LES HARRELL, JR.
Yes
BILL J GRIFFITH
No

VILLAGE OF HUGHESVILLE
FOR TRUSTEE
TWO YEAR TERM

Vote for TWO

VILLAGE OF HUGHESVILLE TAX LEVY

Shall the Thirty cent ($.30) tax levy on One Hundred Dollar ($100.00) Valuation for general municipal
purposes for four (4) years in the Village of Hughesville, Missouri be approved.
FRANK LINDSEY
Yes
JENNIFER RAINES
No
DAN WUEBKER
LISA MUELLER

CITY OF LA MONTE FOR ALDERMAN WARD I TWO YEAR TERM

Vote for ONE

CITY OF LA MONTE FOR COUNCILMAN FIRST WARD

Vote for ONE
SHAWN R BEDELL
CHUCK LEFTWICH
PAUL DAVES SR
JEFF LEEMAN
FRED ARMSTRONG

CITY OF LA MONTE FOR COUNCILMAN THIRD WARD

Vote for ONE

CITY OF LA MONTE FOR COUNCILMAN FOURTH WARD

Vote for ONE
DONALD MEIER
TOLBERT (TOLLIE) L. ROWE
W.T. (TOM) CUNNINGHAM JR.
JOHN FRITZ

CITY OF SMITHTON FOR ALDERMAN WEST WARD TWO YEAR TERM

Vote for ONE

CITY OF SMITHTON QUESTION

Shall the City of Smithton discontinue applying and collecting the local sales tax on the titling of motor vehicles, trailers, boats, and outboard motors that were purchased from a source other than a licensed Missouri dealer?
Approval of this measure will result in a reduction of local revenue to provide for vital services for the City of Smithton and it will place Missouri dealers of motor vehicles,
outboard motors, boats, and trailers at a competitive disadvantage to non-Missouri dealers of motor vehicles, outboard motors, boats, and trailers. Write-in
JOHN HOLLOMON
Yes
JEREMY ROBERTS
No

CITY OF WINDSOR QUESTION #1

Shall the City of Windsor continue applying and collecting the local sales tax on the titling of motor vehicles, trailers, boats, and outboard motors that were purchased from a source other than a licensed Missouri dealer? Approval of this measure will not result in a reduction of local revenue to provide for vital services for the City of Windsor and it will not place Missouri dealers of motor vehicles, outboard motors, boats, and trailers at a competitive disadvantage to non-Missouri dealers.

CITY OF WINDSOR QUESTION #2

Shall the City of Windsor Board of Alderman be authorized to vote on an ordinance which would allow for the position of City Collector to be appointed in place of an election?
Yes
Yes
No
No

Randolph County – Final results are unofficial until certified by county clerk. Awaiting results from Clerk


Races
Votes
Races
Votes

COMMUNITY COLLEGE DISTRICT OF THE MOBERLY AREA FOR TRUSTEE FOUR YEAR TERM

Vote For On

HIGBEE R-VIII SCHOOL DISTRICT TO CHOOSE BY BALLOT TWO DIRECTORS  WHO SHALL SERVE AS MEMBERS OF THE BOARD OF EDUCATION OF SAID DISTRICT FOR THREE-YEAR TERMS EACH.

Vote for Two
DAVID WEIS
1,251
ROBERT E. WHISENAND
118
ROY MORALES-KUHN
312
RENA M. SMITH "SHELLY"
22
WILLIAM "BJ" WESTFALL II
115
MIKE WALTER
55

MOBERLY NO. 81 SCHOOL DISTRICT DIRECTORS

To choose by ballot two (2) directors who shall serve as members of the Board of Education of Moberly School District #81 for a term of three (3) years each. (Vote for Two)

MOBERLY NO. 81 SCHOOL DISTRICT PROPOSITION S

Shall the Board of Education of the Moberly School District No. 81 of Randolph County, Missouri, without an estimated increase in the current debt service property tax levy, borrow money in the amount of Nine Million Five Hundred Thousand Dollars ($9,500,000) for the purpose providing funds to renovate/relocate the main offices at each building for security purposes; renovate the performing arts center and fine arts wing in the high school; construct additional classrooms at the North Park and South Park Elementary Schools; replace deteriorated exterior brick; renovate and construct secure entrances and card readers; complete roof repairs and replacement; upgrade HVAC systems and electrical systems; and to the extent funds are available, completing other repairs and
improvements to the existing facilities of the District; and issue bonds for payment thereof as outlined in the District Long Range Facility Plan. If this proposition is approved, the adjusted debt service levy for the School District is estimated to remain unchanged at $1.4423 per one hundred dollars assessed valuation of real and personal
property.
JEFF LAWRENCE
833
Yes
1,366
BOBBY RILEY
949
No
330
MARY LEE NOEL
1,165

SALISBURY SCHOOL DISTRICT R-IV BOARD OF EDUCATION

Proposition 1: To choose by ballot two (2) board members who shall serve as members of the Board of Education of said school district for a term of three years each. Vote For Two

MACON COUNTY R-I SCHOOL DISTRICT Proposition KIDS Safe Learning Environment at Macon R-1

Shall the Board of Education of the Macon County R-I School District, Missouri, be authorized to increase the
operating tax levy ceiling for the purpose of providing funds for construction, equipping, and furnishing of (1) an elementary classroom addition of approximately 14 new classrooms; (2) a reinforced multi-purpose safe space, for weather related emergencies, with classrooms and a new elementary library; (3) new entrances for enhanced security; (4) a parking lot expansion; (5) classroom additions to the Career Center; and (6) to the extent funds are available, campus-wide facility and security improvements to existing buildings? If this proposition is
approved, the operating tax levy ceiling of the School District is estimated to increase $0.89 from $3.1014 to $3.9914 per one hundred dollars of assessed valuation of real and personal property.
REGINA BOSS
8
Yes
0
CURT RAMSEY
16
No
0
TRACY E. MILLER
11
GENE T. COSTANTINO
2
CHRIS BROWN
9

SCHOOL DISTRICT NO. R-IV OF RANDOLPH COUNTY FOR BOARD DIRECTOR THREE YEAR TERM

Vote For Two
JUSTIN GREEN
2
T.J. ADAMS
48
BRIDGET N. RYAN
22

AMBULANCE DISTRICT OF RANDOLPH COUNTY FOR DIRECTOR DISTRICT 4 THREE YEAR TERM

Vote For One
TERRY L. THRASHER
47
THERESA ULRICH
75
BRANDON BAILEY
85
JOHNNY MILNES
89
HENRY WESTHUES
139

MOBERLY SPECIAL ROAD DISTRICT PROPOSITION

Shall the Moberly Special Road District of Randolph County continue to levy an additional tax rate of nine cents ($0.09) on the hundred dollars valuation for a
period of four (4) years.
WESTON S. GAUGHAN
43
Yes
1,159
DONNA FARRIS DAVID
84
No
523
GREGG JAECQUES
218

CITY OF CLARK FOR COLLECTOR TWO YEAR TERM

Vote for One

CITY OF CLIFTON HILL FOR ALDERMAN FOUR YEAR TERM

Vote for Two
BETTY J. COLLEY
19
RUBY CARLENE RUDKIN
16
PEGGY ASHBAUGH
15
JAMES A DESKIN
15

CITY OF HUNTSVILLE FOR COUNCILPERSON WARD 4 TWO YEAR TERM

Vote for One

CITY OF HUNTSVILLE  FOR COUNCILPERSON WARD 4 ONE YEAR UNEXPIRED TERM

Vote for One
WM NEIL BLOCK
16
WILLIAM ECKENROD
21
JON GORDY
29
DOUG HELMICH
22

CITY OF HIGBEE QUESTION

Shall the City of Higbee, Missouri, issue its general obligation bonds in the amount of $435,000 for the purpose of extending and improving the streets and roads of the City?

CITY OF MOBERLY FOR COUNCILMAN THREE YEAR TERM

Vote for Two
Yes
75
DAVID LYNN
493
No
36
GARY BOWMAN
425
SHANE ADRIAN
659
HERB LAWRENCE, JR.
628
Ray County – Final results are unofficial until certified by county clerk.
Races
Votes
Races
Votes

RAY COUNTY MEMORIAL HOSPITAL FOR BOARD MEMBER 4 YEAR TERM

Vote for One

CAMDEN SPECIAL ROAD DISTRICT FOR COMMISSIONER (DIRECTOR) THREE (3) YEAR TERM

Vote For One
JOHN E. SCOWLEY
1,164
JOHN R. LONG
92
BRUCE TAYLOR
1,112
JANET A. STEPHENS
64

CAMDEN SPECIAL ROAD DISTRICT QUESTION

SHALL THE SPECIAL TAX OF
TWENTY FOUR (24) CENTS PER ONE
HUNDRED ($100.00) DOLLARS
VALUATION BE CONTINUED FOR A
PERIOD OF FOUR (4) YEARS?

CITY OF CAMDEN FOR MAYOR TWO YEAR TERM EXPIRES APRIL 2018

Yes
74
TONY L. BARCHERS
7
No
80
ANGELIQUE RITCHIE
4
KAREN K. BAKER
33

CITY OF CAMDEN QUESTION 1

Shall the City of Camden, Missouri, adopt the provisions of Section 115.124.1 RSMo., which in part, provides that if the number of candidates who have filed for a particular office is equal to the number of positions in that office to be filled, no election shall be held for such office, and the candidates shall assume the responsibilities of their offices at the same time and in the same manner as if they had been elected? (If this question is approved by a majority of the qualified voters in the City of Camden, it remains in effect for six calendar years. Should the City wish to continue holding elections in this manner, such question
must again be adopted by a majority of the voters of the City.)

CITY OF CAMDEN QUESTION  2

Shall the City of Camden continue applying and collecting the local sales tax on the titling of motor vehicles, trailers, boats, and outboard motors that were purchased from a source other than a licensed Missouri dealer? Approval of this measure will not result in a reduction of local revenue to provide for vital services for the City of Camden and it will not place Missouri dealers of motor vehicles, outboard motors, boats and trailers at a competitive disadvantage to non-Missouri dealers of motor vehicles, outboard motors, boats and trailers.
Yes
30
Yes
34
No
25
No
19

CITY OF FLEMING QUESTION 1

Shall the City of Fleming, Missouri, adopt the provisions of Section 115.124.1 RSMo., which in part, provides that if the number of candidates who have filed for a particular office is equal to the number of positions in that office to be filled, no election shall be held for such office, and the candidates shall assume the responsibilities of their offices at the same time and in the same manner as if they had been elected? (If this question is approved by a majority of the qualified voters in the City of Fleming, it remains I in effect for six calendar years. Should the City wish to continue holding elections in this manner, such question must again be adopted by a majority of the voters of the City)

HARDIN SPECIAL ROAD DISTRICT FOR BOARD MEMBER THREE YEAR TERM

Yes
11
KIRK ELLIS
29
No
3
STEPHEN SHIRLEY
58

CITY OF HENRIETTA QUESTION 1

Shall the City of Henrietta, Missouri, adopt the provisions of Section 115.124.1 RSMo., which in part, provides that if the number of candidates who have filed for a particular office is equal to the number of positions in that office to be filled, no election shall be held for such office, and the candidates shall assume the responsibilities of their offices at the same time and in the same manner as if they had been elected? (If this question is approved by a majority of the qualified voters in the City of Henrietta, it remains in effect for six calendar years. Should the City wish to continue holding elections in this manner, such question must again be adopted by a majority of ' the voters of the City)

CITY OF HENRIETTA QUESTION 2

Shall the City of Henrietta continue applying and collecting the local sales tax on the titling of motor vehicles, trailers, boats, and outboard motors that were purchased from a source other than a licensed Missouri dealer? Approval of this measure will not result in a reduction of local revenue to provide for vital services for the City of Henrietta and it will not place Missouri dealers of motor vehicles, outboard motors, boats, and trailers at a competitive disadvantage to non-Missouri dealers of motor vehicles, outboard motors, boats and trailers.
Yes
12
Yes
11
No
11
No
10

CITY OF CRYSTAL LAKES FOR ALDERMAN TWO (2) YEAR TERM

Vote for Two

CITY OF CRYSTAL LAKES QUESTION

Shall the City of Crystal Lakes continue applying and collecting the local sales tax on the titling of motor vehicles, trailers, boats, and outboard motors that were purchased from a source other than a licensed Missouri dealer? Approval of this measure will let the money collected to be sent to the City of Crystal Lakes, instead of the state in which the item was purchased. Approval of this measure will not result in a reduction of local revenue to provide for vital services for the City of Crystal Lakes and it will not place Missouri delaers of motor vehicles, outboard motors, boats, and trailers at a competitive disadvantage to non Missouri dealers of motor vehicles, outboard motors, boats, and trailers. The taxes will remain the same whether approved or not.
PAUL BUTLER
11
Yes
24
KEITH HUDSON
22
No
8
GREGORY KRUEGER
18

SCHOOL DISTRICT NO. R-VII OF CALDWELL COUNTY DIRECTORS

To choose by ballot two (2) directors who shall serve as members of the Board of Education of said school district for a term of three (3) years each. (Vote for Two)

LAWSON R-XIV SCHOOL DISTRICT FOR DIRECTOR BOARD OF EDUCATION ONE YEAR TERM

To choose by ballot one director who shall serve as members of the Board of Directors of said School District for a term specified. (Vote for One)
MARK KIPPING
8
MATT BRIEGEL
277
JEFF GENTRY
12
REASON SWAFFORD
313
SHANE RARDON
17

LAWSON SPECIAL ROAD DISTRICT QUESTION

Shall the continuation of the $0.30 levy per $100.00 valuation for the purpose of supplying funds for operation and II maintenance of the Lawson Special Road District be approved for four (4) years 2016, 2017, 2018, 2019?

CITY OF LAWSON FOR MAYOR TWO YEAR TERM

Vote for One
Yes
396
MARTIN HUMMEL
133
No
118
GREGORY WAYNE TAYLOR
301

CITY OF LAWSON FOR ALDERMAN WARD ONE TWO YEAR TERM

Vote For One

CITY OF LAWSON QUESTION

Shall the City of Lawson continue applying and collecting sales tax on the titling of motor vehicles, trailers, boats, and outboard motors that were purchased from a source other than a licensed Missouri dealer? Approval of this measure will not result in a reduction of local revenue to provide for vital services for the City of Lawson and it will not place Missouri dealers of motor vehicles, outboard motors, boats, and trailers at a competitive disadvantage to non-Missouri dealers of motor vehicles, outboard motors, boats, and trailers
JIM WILLIS
82
Yes
264
JAMES M, NOLKER (MATT)
142
No
165

CITY OF ORRICK FOR ALDERMEN AT LARGE TWO YEAR TERM

Vote For Two

CITY OF RICHMOND QUESTION

Shall the City of Richmond, Missouri continue applying and collecting its local sales taxes on the titling of motor vehicles, trailers, boats, and outboard motors that were purchased from a source other than a licensed Missouri
dealer? Continuation of this measure will not result in a reduction of local revenue to provide for vital services for the City of Richmond and it will not place Missouri
dealers of motor vehicles, outboard motors, boats, and trailers at a competitive disadvantage to non-Missouri dealers of motor vehicles, outboard motors, boats, and trailers.
SHIRLEY TAYLOR
69
Yes
416
TODD WYSE
78
No
229
JEANETTE HENSLEY
45

CITY OF WOOD HEIGHTS PROPOSITION NUMBER ONE

Shall the City of Wood Heights, Missouri, be authorized to impose a Sales Tax of one percent (1 %) for street repairs, street maintenance and street improvements?

CITY OF WOOD HEIGHTS PROPOSITION NUMBER TWO

Shall the City of Wood Heights, Missouri, continue applying and collecting the local sales tax on the titling of motor vehicles, trailers, boats, and outboard motors that were purchased from a source other than a licensed Missouri dealer? Rejection of this measure will result in a reduction of local revenue to provide for vital services for the City of Wood Heights, Missouri, and it will place Missouri dealers of motor vehicles, outboard motors, boats, and trailers at a competitive disadvantage to non-Missouri dealers of motor vehicles, outboard motors, boats, and trailers?
Yes
70
Yes
73
No
31
No
29

Saline County – Final results are unofficial until certified by county clerk.  AWAITING RESULTS FROM CO. CLERK


Races
Votes
Races
Votes

HARDEMAN R-10 SCHOOL DISTRICT

Propositioit 1: To chdose by ballot two (2) directors who shall. serve as-members of the. Board of Education of said school district for a term of three (3) years each…..  (VOTE FOR TWO)

SANTA. FE R-X.SCHOOL DISTRICT

Proposition 1: – To choose- by ballot two (2) directors who shall serve as, members of the Board of Education;: of: said school district for
a term of three-(3) years each.
DANN RUSSELL
61
RANDY SLEEPER
43
ISAAC CHRISTY
71
JUSTIN SCHUSTER
42
STEPHANIE L. KELLER
30
MATT HOSTETTER
12

VILLAGE OF GRAND PASS FOR BOARD MEMBER TWO YEAR TERM

(VOTE FOR THREE)

MALTA BEND R-V SCHOOL DISTRICT

Proposition 1: To chobse by ballot two (2) directors who shall serve as members of the Board of Education of said school district for a term of three (3) years each.
JOYCE A. DAMBACHER
11
WALDEN E. CHEVALIER JR.
67
BRETT SULLIVAN
5
LARRY W. SURBER
45
HERBERT H. RICHTERMEYER
11
SCOTT MOORE
27
BEVERLY S. RICHTERMEYER
12

MARSHALL SCHOOL DISTRICT DIRECTORS

(VOTE FOR TWO)

MARSHALL SCHOOL DISTRICT QUESTIONS

Shall Marshall Public Schools, Saline County, Missouri, be authorized to increase the operating tax levy of the District to $3.12 per one hundred dollars of assessed valuation for constructing improvements to existing facilities including safety and energy as well as general operating purposes, such increase to expire .with the-:end of the tax year ending December 31, 2026?
If this proposition is approved, the operating levy of the District will increase by $0.37 from $2.75 currently to $3.12 per one hundred
dollars of assessed valuation.
PAUL EDWARD HARPER JR.
1,195
Yes
1,268
KATHRYN GREEN
1,052
No
1,048
MICHAEL R. MILLS
1,656

CITY OF MARSHALL FOR COUNCIL MEMBER WARD I TWO YEAR TERM

(VOTE FOR ONE)

CITY OF MARSHALL FOR COUNCIL MEMBER WARD 2 TWO YEAR TERM

(VOTE FOR ONE)
SHEILA COOK
212
VINCENT LUTTERBIE
92
RON OTT
561
KIRK ARENDS
455

CITY OF MARSHALL FOR COUNCIL MEMBER WARD 4 TWO YEAR TERM

(VOTE FOR ONE)

MIAMI R-1 SCHOOL DISTRICT DIRECTORS

Proposition 1: To choose by ballot two directors who shall serve as members of the Board of Education of said school district for a term of three (3) years each. (VOTE FOR TWO)
RONALD DUVALL
90
MICHAEL MULLINS
34
RUDY REYES
231
KELSEY ARNOLD
25
LYLE WILLIAMS
48
DWIGHT MIKELS
39

CITY OF MIAMI FOR BOARD MEMBER TWO YEAR TERM

(VOTE FOR THREE)

SWEET SPRINGS R-VII SCHOOL DISTRICT BOARD DIRECTORS

Proposition 1: To choose by ballot two (2) directors who shall serve as members of the Board of Education of said school district for a term of three (3) years each. (VOTE FOR TWO)
JOHN CASE
20
MARC W. JOHNSON
46
CHRISTINA A. TAYLOR
10
PAULA STAPLES
209
BILLY JOE NARRON
11
THOMAS TRAUTMAN
168
DERRICK ARNOLD
22
BRUCE JUSTIN HOYES
102

CITY OF SWEET SPRINGS FOR ALDERMAN WARD 1 TWO YEAR TERM

(VOTE FOR ONE)
ERIC PAUL GIFFEN
182
BILL HARDING
25
ERIC RADER
13

CITY OF SWEET SPRINGS QUESTION

Shall Sweet Springs, Missouri issue its
general obligation bonds in the amount of $395,000 for the purpose of making
modifications to and improving the City's swimming pool?

CITY OF SWEET SPRINGS PROPOSITION NO. 2

Shall the Board of Aldermen of the City of Sweet Springs, Missouri, provide by ordinance for the appointment of a Collector as provided for by the Statutes of the State of Missouri?
Yes
154
Yes
154
No
69
No
69

SLATER. SCHOOL DISTRICT DIRECTORS

Proposition 1: To choose ballot two (2) directors who shall serve as members of the Board of Education of said school district for a term of three (3) years each. (VOTE FOR TWO)

CITY OF SLATER FOR COUNCILMAN WARD I TWO YEAR TERM

(VOTE FOR ONE)
RITA (MEYER) WOLFE
156
HARRY LIGHTFOOT
28
JOEY GOCHENOUR
180
WAYNE F. HEUMAN
65
CALEB JORDAN
114

CITY OF SLATER FOR COUNCILMAN WARD II TWO YEAR TERM

(VOTE FOR ONE)

CITY OF SLATER FOR COUNCILMAN WARD III TWO YEAR TERM

(VOTE FOR ONE)
GLENN RAY THOMAS
16
FRED W. WEST
23
JAKE BRUMIT
18
BRETT HEMEYER
62

PETTIS CO. SCHOOL DISTRICT NO. R-V FOR DIRECTOR THREE YEAR TERM

PROPOSITION 2.
TO CHOOSE BY BALLOT TWO DIRECTORS WHO SHALL SERVE AS A MEMBER OF THE BOARD OF EDUCATION OF SAID SCHOOL DISTRICT FOR A TERM OF THREE YEARS EACH. Vote for TWO
AARON McMAINS
0
MATT R. POWELL
0
JANICE KLENKE
0
​