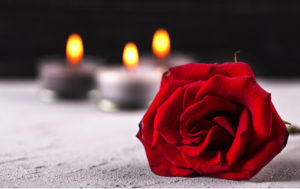 Georgia Ann Frisbee, 72, of Chillicothe, passed away Sunday, April 4, 2021 at Hedrick Medical Center in Chillicothe.
Georgia was born the daughter of George and Eleanore (Kaberline) Burns on October 3, 1948 in Topeka, Kansas. She was a graduate of Topeka High School. Georgia received her Bachelor of Science Degree in Nursing from Northwest Missouri State College in Maryville, Missouri. She served in the United States Army Reserves from 1982 until 1988. Georgia was united in marriage to Robert Frisbee. He preceded her in death on November 30, 2003.
Georgia taught nursing at North Central Missouri College in Trenton, Missouri for a number of years. She then became Director of Nursing at Osceola Medical Center and later at a nursing home in Iola, Kansas. Georgia completed her nursing career as the Director of Nursing at the Warrensburg Career Center. Georgia was also a sponsor of V.I.C.A. (Vocational Industrial Clubs of America) for many years.
Survivors include four sons, Mike Lewis and wife Becky of Chillicothe, Bobby Lewis Jr. and Beverly Cooper of Warrensburg, Corey Frisbee of Weston, and Tobe Frisbee of North Carolina; twelve grandchildren; four great-grandchildren; several nieces and nephews; two brothers-in-law, Carl Frisbee and wife Mona of Warrensburg and Randy Frisbee of Knob Noster. She was preceded in death by her parents; husband; grandson, Colton Frisbee; brother, Tom Burns; and sister, Marlene Frisbee.
A visitation is scheduled from 6 to 8 p.m. Wednesday, April 7, at Lindley Funeral Home in Chillicothe. A private family inurnment will be held at a later date. Memorial contributions may be made to the Forrest O. Triplett Animal Shelter and may be left at or mailed to Lindley Funeral Home in Chillicothe.
Online condolences may be made here.