A Liberty resident, 72-year-old Gerald Adler died Wednesday February 13.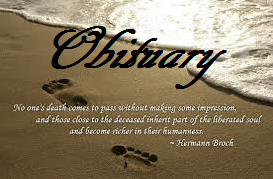 Visitation begins at 8:30 a.m. on Wednesday February 20 at St. Joseph Catholic Church with Mass of Christian Burial beginning at 10:30am.
Burial at 2:30pm at St. Mary's Cemetery.
Arrangements are under the direction of Summerville Funeral Home in Salisbury.
Charitable contribution suggested for St. Joseph Foundation, St. Mary's in Wien, or charity of your choice.