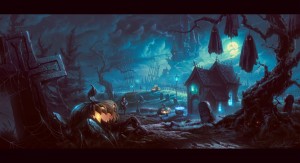 There's nothing scarier than not having plans on Halloween.
Despite the looming pandemic, hopes for celebrating the beloved holiday isn't completely lost. Here are some ways to have a fun and safe Halloween this year.
Carrollton has some events to offer to get your spooky festivities fix. At 4 p.m., on Saturday, the annual Witch's Ride begins at Folger Street Inn and Coffeehouse and venture around the square and down Main Street. After, the Carrollton Fire Department will host a costume contest on the square with hot dogs starting at 5 p.m.
Swing by Tina anytime between 4:30 and 7 p.m. Saturday afternoon to enjoy the Halloween Spooktacular, where there will be a decorated pumpkin contest, a trunk-or-treat and a costume parade.
Of course, Halloween is hardly complete without trick-or-treating. Visit the Chillicothe Hy-Vee from 10 a.m. to 4 p.m., the local businesses in downtown Moberly from 4 to 6 p.m., or even the Richmond City Hall from 1 to 3 p.m. for some drive-through events to help build your candy collections.