A Carrollton resident, Gladys Edwards, 92 died Monday, August 6.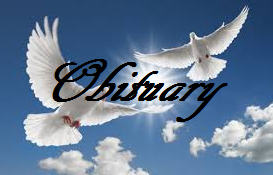 Funeral services will be at 2:00 p.m. on Thursday, August 9 at Coloma Baptist Church. Burial will follow in Ebenezer Cemetery.
A visitation will be the evening prior, Wednesday, August 8 from 6:00 p.m. to 8:00 p.m., at Foster Funeral Chapel in Carrollton, who is in charge of arrangements.
Memorials are suggested to the Ebenezer Cemetery, Meals on Wheels and/or the Bogard Living Will Scholarship Fund.