A former Glasgow city employee was sentenced on a single charge of theft or stealing after pleading guilty in November of 2015 to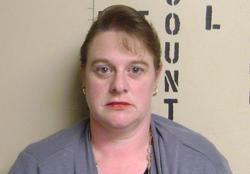 embezzling more than $16,000 from her prior employer.
According to court records, Julie Strodtman, 39, previously a city court clerk, pleaded guilty November 16, 2015, to the charge of theft. A secondary charge was then declared nolle prosequi by the Howard County Prosecuting Attorney.
Monday, January 4, 2016, Strodtman was sentenced to four years in a correctional facility. She was granted a suspended execution of sentence and placed on five years of supervised probation and is required to perform 120 hours of community service. Strodtman was also ordered to pay $35,000 in restitution which has been recorded as paid in full.