An Odessa resident, 85-year-old Glenn Delbert Eggert, 85 died Monday, June 1.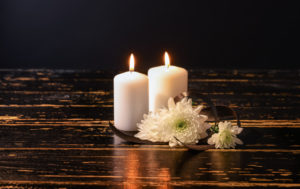 Visitation will take place from 6:00 p.m. to 8:00 p.m. on Thursday, June 4 at the Ralph O. Jones Funeral Home in Odessa. Funeral service will be held at 1:00 p.m. on Friday June 5 at the Odessa Restoration Branch in Odessa.
A private burial will be in the Missouri Veterans Cemetery in Higginsville. Memorials are suggested to the Odessa Restoration Branch.
Glenn was born on March 22, 1935 in Dunn Center, North Dakota to Leonard and Cora (Adams) Eggert.  He was a 1953 graduate of Odessa High School.  Glenn served three years in the United States Army and worked for the United States Postal Service for 28 years. On October 29, 1955 he was united in marriage to Betty Lou Duncan in Lee's Summit, Missouri.  He was a member of the Odessa Restoration Branch and served on the Board of Directors for the Odessa Senior Center.  Glenn was an avid Odessa Bulldogs fan and refereed many high school volleyball games.  In addition to spending time with family and friends, Glenn enjoyed scrapping metal.  He loved farming and running cattle on the Odessa family homestead.
In addition to his wife, Betty, survivors include five children, Betty "Denise" Elefson and husband, Alan of Lamoni, IA, Ronald Delbert Eggert and wife, Melanie of Oak Grove, MO, Steven Leonard Eggert and wife, Brenda of Lee's Summit, MO, Kevin Lee Eggert of Odessa, MO and Fiancée, Deanna Villarreal of San Antonio, TX, and Michael Andrew Eggert of Odessa, MO; one sister, Irene Marasch of Wisconsin; thirteen grandchildren; sixteen great grandchildren; and many nieces and nephews.
In addition to his parents, Glenn was preceded in death by one great granddaughter, Cora Padilla; one brother, Earl Eggert; and two sisters, Myrtle Dillon and Betty O'Dell.