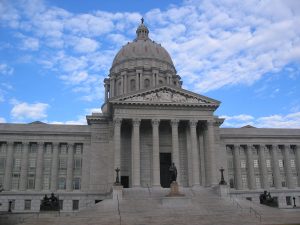 JEFFERSON CITY, Mo. (Press Release)- Last week Ryan W. Horsman, of Chillicothe, Mo.,  was appointed Mercer County's new Prosecuting Attorney by Gov. Jay Nixon. The position became vacant upon the resignation of former Prosecuting Attorney John L. Young.
Horsman, a Republican, is an attorney in private practice with the Chillicothe law firm of Chapman and Cowherd P.C. He is a former Assistant Prosecuting Attorney for the Jackson County Prosecuting Attorney's Office, where he served until July 2016. In that position, he prosecuted sex offenses, crimes against children, and domestic violence cases as a member of the Special Victims' Unit, as well as prosecuted violent crimes and drug offenses as a member of the Independence Drug Unit.
He also served as an Assistant Attorney General in the Public Safety Division of the Missouri Attorney General's Office and was an associate with a law firm in St. Joseph. He obtained his law degree from the University of Missouri-Kansas City and his undergraduate degree from the University of Missouri.
Horsman is a past member of the Missouri Community Service Commission, where he served as a youth commissioner; he also was president of the board at the Albrecht-Kemper Museum of Art in St. Joseph and a member of the allocations committee of the St. Joseph United Way.