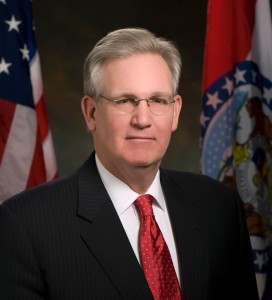 Maryville, Mo. – Missouri Governor Jay Nixon will be hosting a conference, Wednesday, December 2, 2105, at 10:30 a.m., at Northwest Missouri State University to announce investments being made to improve higher education quality and improvement.
NWMSU will be making some improvements this year to the campus, and these improvements are made possible by a bipartisan initiative know as Building Affordability.
This initiative passed this year through the General Assembly with support of Governor Nixon and public colleges and universities.
We will learn more information about the conference as it progresses, as KMZU will have Shaylee Miller on scene reporting.