JEFFERSON CITY, Mo. – The Missouri State Capitol dome and Governor's Mansion are glowing pink this weekend in recognition of Breast Cancer Awareness Month.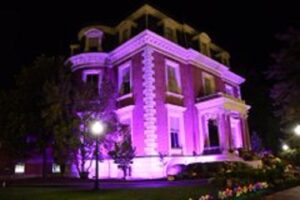 The lights were turned on Friday night ,October 9, 2020and remain lit until daylight each day until Sunday, October 11, 2020. Breast cancer accounts for one-third of all cancers diagnosed among women in Missouri and is the leading cause of cancer deaths in women behind lung cancer.
In Missouri, the Show Me Healthy Women program offers free breast and cervical cancer screenings for Missouri women who meet age, income, and insurance guidelines.