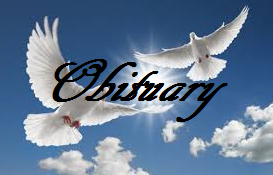 Grace Emma Thilking, 84, of Napoleon, passed away July 5, 2018.
Funeral services will be Monday, July 9, 2018, at 10:00 a.m., at Ebenezer United Church of Christ in Levasy.  Visitation will be Sunday, July 8, 2018, 6:00 to 8:00 p.m., at the church.
Burial will be at Ebenezer UCC Cemetery. Funeral arrangements are under the direction of Walker Nadler Fuller Funeral Home in Lexington.