KIRKSVILLE, Mo. — The senior Class of 2020 finally celebrated their graduation from Kirksville High School with a ceremony Sunday morning.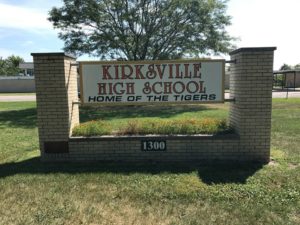 At a ceremony at Spainhower Field, students and staff were encouraged to social distance and wear face coverings. Students were only allowed four guests each and those guest were required to spread out on the grassy hill and picnic benches.
Congratulations to all the graduating classes of 2020 from KMZU.