LAFAYETTE COUNTY, Mo. — A serious accident in Lafayette County Wednesday morning sent a Grain Valley man to the hospital.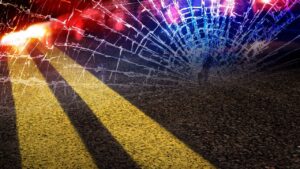 Highway Patrol reports 44-year-old Levy Robertson attempted to pass a car driven by 36-year-old Breann Moenkhoff. Breann was making a left turn when Robertson struck her. Robertson traveled off the road and overturned.
He was sent to Centerpoint Hospital with serious injuries. Both were wearing seatbelts, according to the report. The crash occurred just after 9:30 a.m. on Highway 23.