SPRINGFIELD, Mo. – According to a recent press release from Tammy Dickinson, United States Attorney for the Western District of Missouri, a Joplin man was indicted by a federal grand jury today for the armed robbery of a local jewelry store.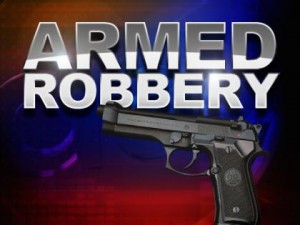 The release indicates Paul Lloyd, 33, of Joplin, was charged in a four-count indictment returned by a federal grand jury in Springfield.
Today's indictment alleges that Lloyd stole cash and jewelry from Select Jewelry, 3120 S. Main St., Joplin, at gunpoint on March 17, 2016.
Lloyd is also charged with discharging a firearm during a crime of violence and with being a felon in possession of a firearm and ammunition. The indictment also charges Lloyd with transporting a stolen vehicle, a 2002 Ford Mustang, across state lines from Missouri to Oklahoma.
Lloyd, after driving the stolen Mustang into Oklahoma, was arrested by Cherokee County, Okla., sheriff's deputies following a pursuit. A loaded SCCY 9mm firearm was recovered next to the driver's side door of the Mustang.
Dickinson cautioned that the charges contained in this indictment are simply accusations, and not evidence of guilt. Evidence supporting the charges must be presented to a federal trial jury, whose duty is to determine guilt or innocence.