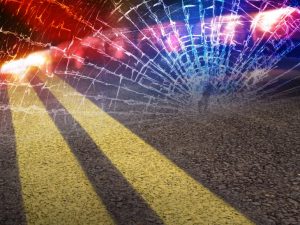 CLINTON COUNTY, Mo.- A fiery crash on Interstate 35 in Clinton County this morning sparked response of multiple law enforcement agencies and emergency personnel.
According to the crash report filed by Troop H of the Missouri Highway Patrol, at approximately 9:25 a.m., Anthony Pugh, 43, of Grandview, Mo., was northbound on I-35, northeast of Lathrop, Mo., when he lost control of his vehicle. Pugh's pick-up truck reportedly went through the median and traveled into the southbound lanes before being struck by a semi-truck driven by James Manley, 43, of Cameron, Mo.
Pugh, who was not wearing a seat belt, was ejected as a result of the collision and following impact his vehicle caught fire and came to a rest in the median. He was transported by Cameron Ambulance to Liberty Hospital for treatment of serious injuries.