JEFFERSON CITY, Mo. — The Missouri Department of Agriculture (MDA) announced Monday that it is now accepting proposals by specialty crop producers within the state for grants from the USDA.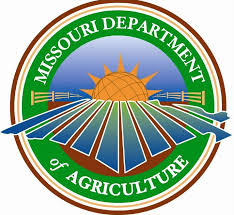 The USDA defines specialty crops as fruits, tree nuts, dried fruits, vegetables, honey, horticulture and floriculture which includes nursery crops.
Grants are offered on the local, regional and international levels and are funded through the USDA's Specialty Crop Block Grant Program or SCBGP.
Accepted proposals will be added to the Missouri State Plan that will undergo USDA review and approval.
Chris Chinn, Director of Agriculture with the MDA was quoted in a press release Monday stating that the grant program is just one of the many ways the department looks to improve and grow the agriculture industry in Missouri.
"Specialty crop grants are one of the many options available to producers growing their operations through innovation and value-added agriculture," Chinn stated, "Our team continues to look for ways to support all of Missouri's agricultural producers as they target business development opportunities – that includes increasing the production, processing and distribution of Missouri's specialty crops."
According to the MDA, grants up to $50,000 may be awarded with a two-year grant period for a specific project and up to $10,000 for personnel and fringe benefit expenses.
Grant funds are not allowed to be used for administrative overhead costs.
Projects that are awarded grants will receive funds as a quarterly reimbursement with no advance payments being made.
The deadline to submit proposals to the Missouri Department of Agriculture is 3 p.m. on March 5.
For more information about the program and applications, visit the Missouri Department of Conservation's website.