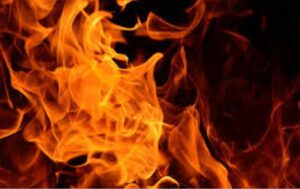 CHILLICOTHE, MO – A small grass fire had to be extinguished behind a residence in Chillicothe.
The fire department was called to a house on Henry Street early Monday morning where an unattended fire was burning. Chillicothe police attempted to speak with the residents of the property but were initially unsuccessful.  Department officials said the source of the blaze was thought to be a pile of trash.  Approximately 100 gallons of water were used.
No surrounding structures were damaged. No injuries were reported.