PETTIS COUNTY, Mo. – A warrant has been issued against a Green Ridge man on multiple charges.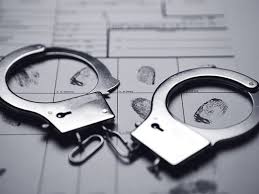 The Sedalia Police Department arrested Gerald M. Durrill, 28, Tuesday, March 15, 2016, on one count of distributing or manufacturing or attempting to or possession with intent to distribute or manufacture a controlled substance, two counts of possession of a controlled substance, driving while revoked or suspended, and resisting arrest or detention or stop by fleeing.
Durrill's bond has been set at $150,000, cash or surety. Court proceedings are currently pending.