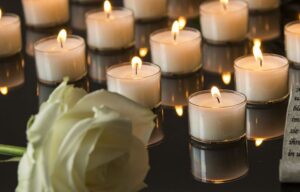 Gretchen Lois Williams, 87, formerly of Dalton, MO, died Friday, December 4, 2020 at Brunswick Nursing and Rehab. Gretchen was born November 7, 1933 in Jersey City, NJ, the daughter of Charles Samuel and Louise Pounder (Snyder) Dittler. Gretchen was married to James Carl Hunsicker, and David Eugene Williams in 1969 and he preceded her in death in 1976.
Gretchen was a graduate of Woodbridge, NJ High School, class of 1952, and St. Paul School of Theology. She worked in records research for an Aerospace Related Agency, Waterman, artist and was United Methodist Minister in Stover, MO for 3 years and Keytesville & Dalton for 5 years. She was a member of the Dalton Immanuel United Methodist Church.
Gretchen is survived by her daughter Gretchen Louise McKee (John Matt) of Willow, AK, sister Irene (Glen) Caldwell of Kerrville, TX, four grandchildren, two great grandchildren and numerous nieces, nephews and cousins. She was preceded in death by her parents, husband David Williams, sons Eric James Hunsicker, Carl Lee (Sue Ellen) Hunsicker, brothers Rev. William Dittler, David Dittler, Robert Dittler, sister Edith Page, and grandson John James McKee.
Visitation is 10-11:00 a.m. on Monday, December 7 with services following at 11:00 a.m. at the Summerville Funeral Home in Salisbury, MO, with burial in Dalton Cemetery in Dalton, MO.