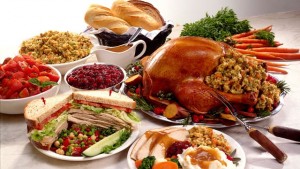 The looming pandemic makes this year's Thanksgiving vastly different from any other.
Thanksgiving can still go on, just proceed with caution. Grundy County Health Department Administrator Elizabeth Gibson reiterates what people can do to protect themselves from the virus this holiday season.
"You want to make your holidays maybe a little smaller this year than what you normally would," Gibson says. "Maybe limit it to just a few family members, wash your hands frequently and don't share utensils."
As of Tuesday, Grundy County has experienced a total of 618 positive cases with 19 deaths and 112 active cases. Gibson continues to encourage her community to do their part in flattening the curve of the virus and stresses the importance of adhering to health guidelines.
"People need to be doing these things to stop the spread," Gibson says. "They need to be washing their hands, staying home if they're sick and wearing masks around others. It's really about our actions and how they slow the spread of COVID-19. If we can do that, then hopefully we'll be back to a more normal existence sooner rather than later."