PETTIS COUNTY, Mo. — A Sedalia man pleaded guilty to felony charges in Pettis County Circuit Court Monday afternoon.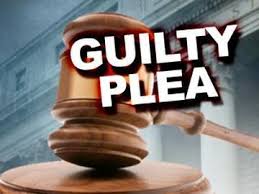 40-year-old Roger W. Green entered the plea of guilty to one count of second degree burglary, one counts of receiving stolen property and felony possession of a controlled substance.
The prosecutor recommended a sentence of five years in the Missouri Department of Corrections, with each count running concurrently.