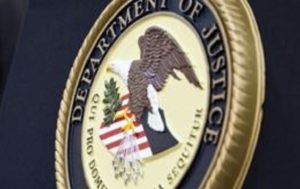 FULTON, MO – A former residential treatment facility employee pleaded guilty in the death of a ward of the state, according to Missouri Department of Justice.
A news release Tuesday says Mary Paulo pleaded to obstruction of justice, including falsifying documents related to a death investigation. Paulo worked at Second Chance Homes, where Carl Debrodie, 31, had been living. The remains of Debrodie, of Fulton, were found encased in concrete at a storage facility, 2017 after his disappearance from the home.
Paulo submitted false statements to police indicating she had seen Debrodie the day before he went missing, but did not divulge she had, in fact, not seen Debrodie for nine months.
Paulo's parents, Sherry Paulo, and Anthony Flores, previously pleaded guilty to criminal civil rights charges related to the death.