SALINE COUNTY, Mo. — A Jury took less than 30 minutes to return guilty verdicts after a three day trial over a drive-by shooting in Marshall's Maplewood Circle public housing area which occurred on April 17, 2016.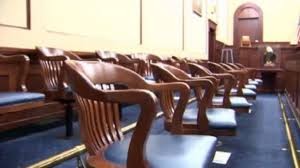 According to a press release from the office of Saline County Prosecuting Attorney Don Stouffer, the altercation took place during the evening of April 17 near the intersection of College Street and Miami Avenue. The PA alleges that there were children playing outside where the shooting took place, as well as at the playground at the nearby McDonald's restaurant.
Prosecuting Attorney Don Stouffer charged Vincent Barriere, 36, of Sedalia, with assault in the first degree, armed criminal action, unlawful possession of a firearm by a convicted felon and unlawful use of a firearm by shooting at a person from a vehicle. Barriere, whose street name was allegedly "New York" was a passenger in a vehicle drive by Marcus "Gater" Lewis, also of Sedalia.
Barriere and Lewis purchased a package of zip ties and two pairs of "burner gloves" before going to Maplewood Circle. Upon arrival at the subdivision, Barriere observed his target, Sedalia resident Daniel "Solo Dolo" Wallace, walking with other adults and several children.
The PA alleges that Barriere then got out of the vehicle and pointed a 9mm semi-automatic gun at Wallace. When he saw Barriere, Wallace fled between the residences at Maplewood Circle towards Grant Avenue, and pulled a .45 caliber semi-automatic weapon from his backpack as he was running and began to fire back. Berriere returned fire, then jumped back into the car driven by Lewis and sped out of the area.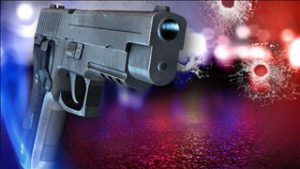 Gunfire continued to rain down between Maplewood Circle and Grant Avenue as Wallace ran towards Grant. Upon turning south on Grant Avenue, Barriere reportedly leaned out of the car and continued to fire at Wallace who crossed the street and disappeared between two houses. Police officers were on the scene within two minutes of the first call to dispatch.
A few hours after the shooting, Lewis was taken into custody without incident at a motel in Sedalia. Barriere arrived at the motel as Lewis was being arrested and fled south out of Sedalia on 65 Highway allegedly weaving from lane to lane at slow speeds while apparently attempting to delete the contents of his cell phone.
He then crossed North 65 Highway and sped back to Sedalia with speeds topping out near 115 miles per hour. Spikes were placed on the roadway by officers at Flat Creek Bridge. Barriere hit the spikes and continued at a high rate of speed into Sedalia in a vehicle which was partially disabled. After a chase, Barriere fled the vehicle on foot but was apprehended by a brief chase. Wallace was arrested without incident at a later date.
Prosecuting Attorney Don Stouffer indicated to the jury that Brarrier held the brunt of the blame and responsibility for the shooting. Under present parole guidelines for assault in the first degree from a past conviction, Stouffer said that Barriere will be required to serve a minimum of 85% of the sentences that Judge Dennis Rolf will institute next month.
Stouffer added that between the efforts of the Marshall Police Department and  a dozen citizen jurors who heard the evidence in the case, Barrerie will likely spend much of his life behind bars.
Barrerie is slated to appear before Judge Dennis Rolf to be sentenced at 1:15 p.m. on Monday, April 24.