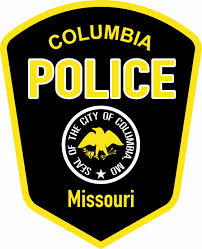 (UPDATE: 05/23/17 6:16 p.m.)- According to a release from the Columbia Police Department, the male shot yesterday in the 1300 block of Dawn Ridge Road has been identified as Cameron Scott Caruthers, 28, of Columbia, Mo.
After transport to a local hospital, Caruthers was pronounced dead.
The second male, located on scene upon officers' arrival, was detained for questioning and has since been released. Detectives have determined this shooting stemmed from a disturbance between people known to one another. Preliminary investigation shows robbery does not appear to be a motive for the shooting.
The investigation is on-going.
COLUMBIA, Mo. – The Columbia Police Department is reporting a gunshot victim was discovered in the 1300 block of Dawn Ridge Road just after 12:00 p.m. Monday, May 22, 2017.
The incident followed reports of a home invasion at that location.
The press release indicates two men were found inside a residence in the area. The injured was transported to an area hospital with life threatening injuries. The second male was detained for questioning.
No information was given on the subject's identities, or if either of the two men lived at the residence.
The Columbia Police Department's Criminal Investigations Division is actively investigating the incident. Officials are asking anyone who may have information to contact the Department at 573-874-7652, or to call CrimeStoppers at 573-875-TIPS (8477) to remain anonymous.