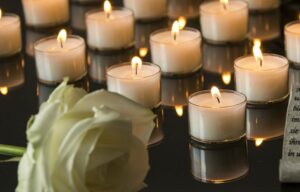 Guylene (Hurshman) Lindsey, 87, of Odessa, Missouri passed away on Thursday, July 15, 2021, at her home.
The family will host a celebration of life at a later date.  Memories of Guylene and condolences for her family may be left here. Arrangements have been entrusted to Ralph O. Jones Funeral Home in Odessa.
Guylene was born on November 2, 1933, to Guy and Mary Lucille (Foulks) Hurshman in Independence, MO.  On February 2, 1951, she was united in marriage to Charles Albert Lawrence Lindsey in Independence, MO.  He preceded her in death.  She was a priesthood member of the Odessa Community of Christ Church.  In addition to spending time with family and friends, Guylene enjoyed being active with her church.
Survivors include a daughter, Melissa Lindsey of Odessa, MO; a son, David Lindsey and wife, Paula, of Semmes, Alabama; six grandchildren, Mary Morris, Valerie Morris, Nicole Lindsey, David Moody, Daniel Moody, and Charlie Lindsey; eight great grandchildren, Nathaniel Kem, Harley Kem, Jaylynn Kem, Jonathan Moody, Rylee Moody, Lilly Moody, Dylan Moody, and Ella Moody; and many friends and family.
In addition to her husband, Guylene was preceded in death by her parents; a daughter, Vanessa G. Joseph; a sister, Mary Wilson; and a brother, Larry Hurshman.