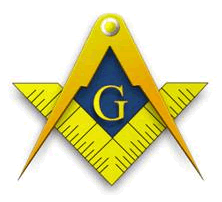 HALE, Mo. — The Hale City Masonic Lodge is an organization that is dedicated to community service. In the past they have completed numerous community service projects for those with limited resources including, building wheelchair ramps, cutting fire wood, and painting houses.
Hale City Lodge has a service area that covers Tina, Bosworth and Hale City. Within 30 miles they have 50 members with a total of 72 in the Lodge. Secretary of the Hale City Masonic Lodge Lloyd Lyon says some of the projects come from people who contact them directly others come from members who have heard about people in need.
"We are always looking for the little things that people over look," Lyon says.
There are usually 8 to 10 volunteers working on a project at a time and they can come together and sometimes complete a project in a number of hours.
"We all need to step up and help those in need in our communities," Lyon adds.
Those receiving the assistance are very grateful and Lyon says it is normally a huge stress relief, especially for those who were put in the circumstance  unexpectedly.
"Usually in those circumstances they had no idea how they were going to get that [project] accomplished," Lyon continues.
For those who need assistance or who are interested in getting involved with the Hale City Mason Lodge, email HaleCityLodge216@gamil.com or call 660-452-1702.