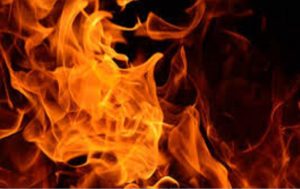 HALE, MO – Chillicothe firefighters responded Monday night to a shed fire.
The scene was on property owned by David McDaneld, on 432 road in Livingston County, west of 65 Highway. The building housed tractors, equipment, and 30 hay bales. Accoding to the incident information, personnel used approximately 9,000 gallons of water to extinguish the machinery and cool the bales. Firefighters from Dawn and Hale were also on scene.
No injuries were reported.