BOONE COUNTY, Mo – A Hallsville teen died in a one vehicle crash in Columbia.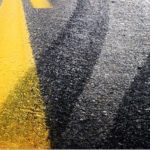 According to the Missouri State Highway Patrol, Hayden Holt, 17, was traveling southbound on Providence Road on Friday, December 6 around 2 a.m. when his vehicle traveled off the right side of the road, struck a utility pole and overturned.
Hayden was not wearing a seat belt and was pronounced dead at the scene.