DEKALB COUNTY, Mo. — A pair from Hannibal are facing felony charges in Dekalb County after allegedly carrying out a burglary Sunday evening in Illinois before crossing into Missouri and being arrested in Cameron.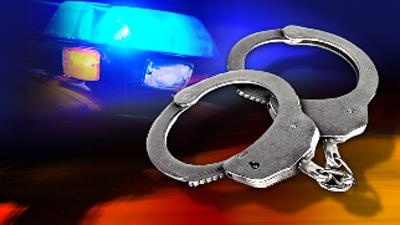 According to probable cause statements filed in a Dekalb County courtroom, sheriff's deputies came upon a vehicle parked in the parking lot of a business in Cameron around 1:20 a.m. Monday, May 14.
The driver of the vehicle, Michael Foulks, 33, of Hannibal, advised officers he and a passenger in the car, later identified as Stacey Coslow, 28, also of Hannibal, had pulled over to use the business' WiFi signal.
The probable cause statements allege both subjects displayed signs of nervousness. The female subject at first would not comply with officers and provided a fake name. She refused to reveal her identity and deputies ran a check through their systems without much success.
A probable cause search of the vehicle and subjects returned multiple pipes containing a white residue and a box containing a white crystalline power which field tested positive as methamphetamine.
Coslow and Foulks were both arrested and transported to the Daviess-Dekalb Regional Jail. Further investigation following the arrest revealed the woman's identity to police.
Also in the vehicle were multiple items reported stolen from a residence in Jacksonville, Illinois. Identification and passports for a Jacksonville couple were found in the car and when Jacksonville Police were contacted, deputies were informed the residence in question had been reported as burglarized the evening of Sunday, May 13.
Both Foulks and Coslow now face felony charges for possession of burglary tools and stealing – $750 or more. In addition, Foulks is charged with operating a vehicle without a valid license, possession of a controlled substance except 35 grams or less of marijuana and unlawful possession of drug paraphernalia.
Both are currently in custody at the Daviess-Dekalb Regional Jail. Coslow is held on $50,000 cash only bond while bond for Foulks was set at $65,000, cash only. Future court dates have not yet been set.