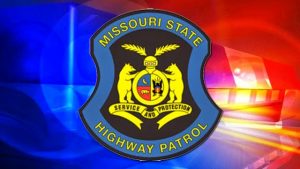 RALLS COUNTY, Mo.- A Hannibal, Mo., resident suffered injuries following a collision in Ralls County earlier this morning.
The Missouri State Highway Patrol, Ralls County Sheriff's Department and New London Fire responded to the scene around 9:43 a.m., on US-61, about five miles south of Hannibal.
According to the accident report, Penny Robinson, 57, was traveling southbound when she went off the west side of the road, struck a tree and ultimately collided with a building.
It is unclear what caused the vehicle to travel off the roadway.
Robinson suffered moderate injuries as a result and was transported by Ralls County Ambulance to Blessing Hospital in Illinois.