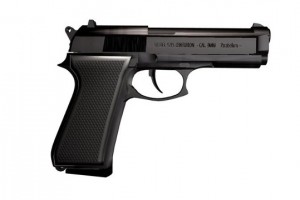 HARRISBURG, Mo – Boone County Deputies responded to a traffic complaint yesterday afternoon in Harrisburg, Missouri, where they arrested the person who made the complaint.
On the 100 block of Sexton Street in Harrisburg, Jacob Andrews, 33, of Harrisburg was taken into custody.  A statement from the Boone County Sheriff says, Andrews had confronted a group of people in the vehicle that was the subject of his complaint.  Deputies arrived on scene as Andrews was toting a handgun.  According to the report, he was displaying the weapon in "an angry and threatening manner."
Andrews was incarcerated on charges of 'unlawful use of a weapon', with bond set at $4,500.
He has since, posted bond.