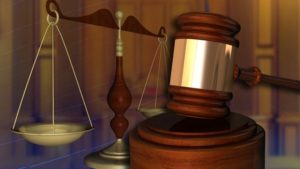 HARRISONVILLE, Mo – A Harrisonville man has been arrested after a residential shooting.
An arraignment Wednesday, November 30, heard a plea of not guilty from Brian Parks, 54.  He is charged with assault, armed criminal action and unlawful possession of a firearm.  One resident, Tammy Christiansen, 42, was found dead with a gunshot wound to the head.  A man with whom Parks struggled during the incident, was shot in the back, but survived.
A cash only bond is set at 50 thousand dollars.